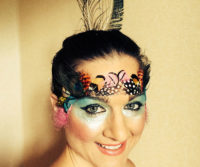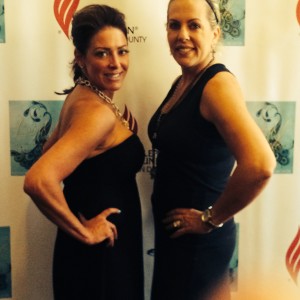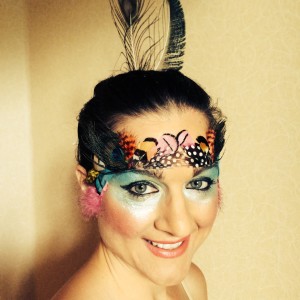 Studio Savvy got creative with feathers this morning for a great cause! The Epilepsy Foundation had a Birds of a Feather luncheon at the Hilton Torrey Pines.  Deena Savvy used colorful feathers to display the theme and MUA was by Eileen Haligowski Mirror Mirror on the Wall and James Overstreet.  Leonard Simpson did a fabulous presentation and we thank Andrea Naversen for the invitation to do what we love!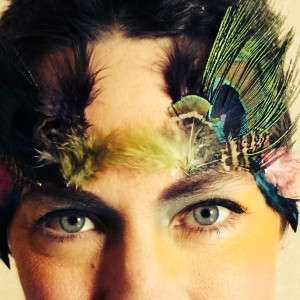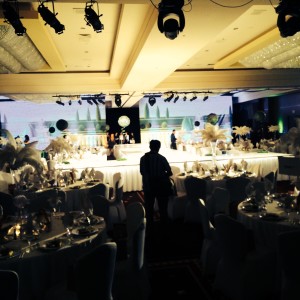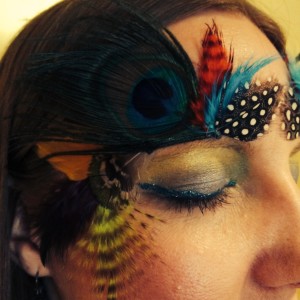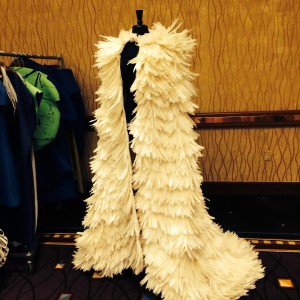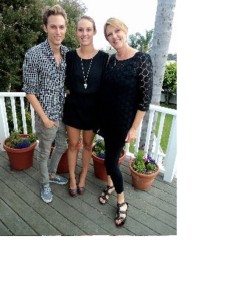 As most of you know, Karin, one of our valuable stylists here at Studio Savvy, has recently started chemotherapy for Stage 3 breast cancer.  We will keep you updated on her condition and our efforts to help her out in any way that we can.  As of now, we are planning an exciting silent auction in efforts to help Karin beat cancer where you don't have to take off your jeans, but you DO get to wear your diamonds!  Our Denim and Diamonds event will be hosted at Rancho Santa Fe Studio Savvy on May 24, 2014, starting at 5pm. There will be a "Day at the Beach" basket, "BBQ in the Backyard" basket, a "Night at the Movies" basket and many more for everyone to bid on.  We want this to be a time for girls to get together to share positive energy for Karin so bring your warm hearts and prepare to have some fun with all of the Savvy girls!  We also want to send out a huge thanks with lots of hugs and kisses to everyone who is donating on www.caringbridge.org/visit/karinscarlett and on www.gofundme.com/karinscarlett
—every little bit helps and we appreciate it so much!
Denim and Diamonds
Where: RSF Studio Savvy — 16081 San Dieguito Rd. Suite G3 Rancho Santa Fe, CA 92067
When: May 24, 2014 at 5pm
If you have any questions please feel free to contact us at (858) 793-1581
Studio Savvy visited Willow Grove Elementary School to run a braid bar in efforts to raise money for the Willow Grove foundation. The event centered around a carnival theme with games and a live band, but the braid bar seemed to be the biggest hit for all little girls and their mothers. The Studio Savvy ladies braided hair and sold headbands, hats, flowers, and other hair accessories. Studio Savvy was honored to be able to help out a great cause as well as make young ladies feel beautiful.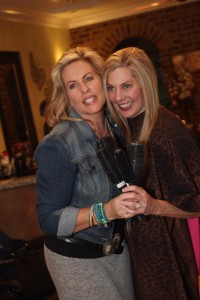 Studio Savvy was excited to host a Posh and Polish tutorial to teach women tips and tricks on how to apply make up and style their hair for everyday life, as well as how to turn it into an evening look they could rock out on the town. Deena demonstrated blow drying with a round brush, then taught how to curl with a flat iron. At the end she wrapped it up with an up style that's easy and modern. James gave a makeup lesson to make your everyday routine a polished look that wont take you an hour during your morning. We all know how busy everyone's lives are, that's why it was important to us to give some tricks of the trade to the clients we love! Coming soon will be a video tutorial so we can share with everyone!