It was an early morning for the Studio Savvy crew but Deena Von Yokes and the Studio Savvy Fashion Team all strutted our stuff for NBC 7, modeling Opening Day Hats, Hair and Fashion!
Deena and the Studio Savvy crew gave the 4-1-1 on Opening Day fashion with CW 6 San Diego as the horses warmed up behind them!  Check out the video at http://youtu.be/nkHXgsuhXQc
KUSI says Del Mar opening day is one of the most fashionable festivities and Studio Savvy agrees.  Check out our full clip on KUSI from Opening day at http://youtu.be/0xEE3Tszivo
Studio Savvy team was  up very early to be dressed to the nines this year at Opening Day at the Del Mar Race Track. So happy to have Christine Moore back from New York to celebrate the day with her high fashion hat pieces! They paired gorgeously with dresses from Nicole Miller. The day started with news segments on NBC, KUSI, and CW, Deena shared about the Hat Contest and how to look your best on Race Day.
Tuesday morning Studio Savvy had the privilege of appearing on a fun fashion segment for KUSI's Good Morning San Diego!  Our fabulous crew was dressed to the nines in classy Nicole Miller dresses and extraordinary Christine A. Moore designer hats.  DeenaSavvy explained all about the fashion etiquette for Opening Day from head to toe–hair, make up, attire, and of course, hats!  James Overstreet made the girls up to look elegant and classy with bold lips and DeenaSavvy created an organic and romantic look with their hair.  The whole team had a blast and would like to thank KUSI for the opportunity.  We would also like to thank Shahnaz Zarif and Nicole Miller for the elegant dresses, as well as Christine A. Moore, for finishing off our looks with her unique, ornate hats and fascinators.  We hope everyone was able to catch the fun clip on KUSI Good Morning San Diego and can't wait to see everyone out at Opening Day looking their best! Check out the full video here: http://youtu.be/-7vdgwJqS7I
See this article in the Del Mar Times web site: http://www.delmartimes.net/?p=73215
Deena Von Yokes Of Studio Savvy Salon Wears Many Hats For The Del Mar Thoroughbred Club's 20th Annual "Opening Day Hats Contest".
July 13th, 2014, Del Mar, CA – The flag is up… and Opening Day hat contestants are getting ready to go. This Thursday, July 17th will be the 20th year of the Del Mar Thoroughbred Club's "Opening Day Hats Contest". This famous contest has risen to become one of the most spectacular fashion events in San Diego and gives Del Mar notoriety in West Coast fashions. Coming back again, and wearing many hats both literally and figuratively is the fashion visionary and contest contributor Deena Von Yokes. Deena is the Master Stylist, Colorist and owner of Studio Savvy Salon located in Ranch Santa Fe. Deena is known for her contributions to San Diego fashion and will again this year be celebrated along with other contributors to the "Opening Day Hats Contest". Deena wears no less than 6 hats on Opening Day which include: Stylist, Hat Contest Sponsor, Prize Donor, Contest Judge, Fashion Exhibitor, Contributor and Assisting Coordinator. Deena and her entourage of incredibly talented Studio Savvy stylists and artists will be doing, hair styling, make-up, and embellishments for staff, hat models and modeling themselves during the "Opening Day Hats Contest". Deena and her crew were absolutely stunning at last years event, and should have spectators fawning for fashion again this year. Deena Von Yokes is passionate about hat fashion and the two days before Opening Day, Studio Savvy Salon in Rancho Santa Fe will be hosting a hat trunk show including hats and fascinators from the acclaimed milliner, Christine A. Moore. Christine will be making an appearance at the "Studio Savvy Designer Hats Trunk Show" from 10am to Noon on Tuesday, July 15th. If you want to be part of the Opening Day fashion fête with a unique Christine A. Moore designed piece, then take the hint and go to the salon 2 days before Opening Day. Invited by Deena to the panel of Celebrity Judges for the "Opening Day Hats Contest" is her glamorous friend, designer, gardening educator, and pioneering super model Kelly Emberg. Kelly's gardening passions can be followed on her blog at http://kellyemberg.com. Kelly will bring her exquisite design flair to the judges table for this 20th year of the "Opening Day Hats Contest". Thanks to Deena's passion for fashion, Opening Day at Del Mar is elevated to the next level as a hat lovers fashion paradise. Be on the lookout for the gorgeous Studio Savvy Team with Deena Von Yokes. To learn more about Deena, the artists and Studio Savvy Salon, then visit http://www.StudioSavvySalon.com and make yourself an appointment. Tickets for Opening Day at Del Mar on Thursday July 17th are available from the Del Mar Race Track ticket office and the Del Mar Thoroughbred Club web site at http://www.dmtc.com. The site has all the details on entering the "Opening Day Hats Contest". ### If you'd like more information about this topic, or to schedule an interview with Deena Von Yokes, please call Studio Savvy at (858) 793-1581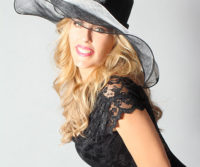 FOR IMMEDIATE RELEASE
Do You Want The Perfect Hat For Opening Day?
July 12th, 2014, Ranch Santa Fe, CA – Don't let the coastal low clouds of the past few mornings fool you. You will definitely need a stunning lid this sunny summer season, and especially for the 2014 Del Mar Thoroughbred Club's smashing party of horse racing and regalia on Opening Day in Del Mar. The ocean temps are up, and so is the fervor of all the fashion lovers in town. There is no better opportunity to find yourself a new topper for your favorite and new outfits than the "Studio Savvy Designer Hats Trunk Show" on Tuesday and Wednesday, July 15th & 16th at Studio Savvy Salon in Rancho Santa Fe. Located just 5 miles East of the seaside Del Mar Race Track, Studio Savvy Salon is hosting this incredible storefront sale of the best and most beautiful hats you can find anywhere. For a map to Studio Savvy Salon at 16081 San Dieguito Road in Rancho Santa Fe, visit http://www.studiosavvysalon.com/location/
I know you have all seen Studio Savvy's awesome Race Day ready photo shoot in July 2014's issue of Ranch and Coast Magazine! Thanks to Jody Lynn Photography, you can see the fun that Deena Savvy and James Overstreet had with the models, Ranch and Coast team, and hat fashions!
The Dynamic Trio is back at it again!  The beautiful work of Deena Savvy, James Overstreet and Jody Pinchin is being featured in the July issue of FINE Magazine, out now!  The fun country themed photo shoot took place at the Copeland Ranch in Valley Center. Deena Savvy worked her magic on the models' hair while James did his thing with make up and Jody captured it all with her camera.  We at Studio Savvy are so proud of the three of them and encourage you to pick up a copy of the July FINE Magazine issue to check out the full spread! We would also like to extend a big thanks to our gorgeous models Christianna Knutson and Michelle Leonard.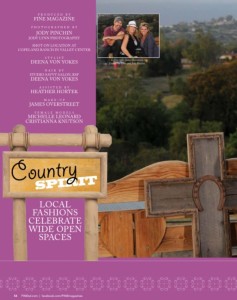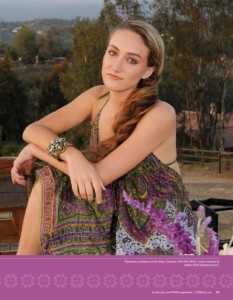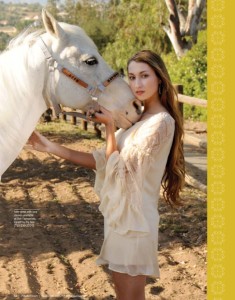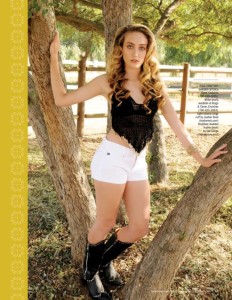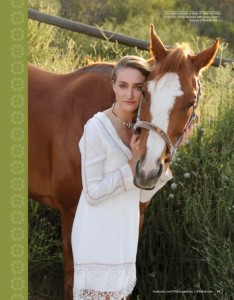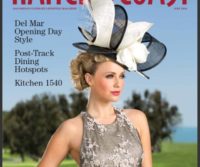 Studio Savvy Salon is so proud to announce the editorial and cover in Ranch and Coast Magazine.  The issue creates excitement for the upcoming Race Season with looks you can find and create locally!  In the Image to the Right: Hair by Deena Savvy and MUA James Overstreet.