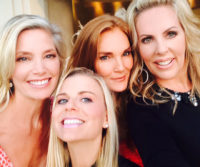 THREE FASHION SUPERPOWER'S, ONE FASHION PHENOMENON!
A fashion Diva, Stylist and Photographer, use fashion prowess to benefit Women in Need.
September 22nd, 2014, San Diego, CA –  Fashion is a force that can change lives. Most people view fashion as an artistic expression. It's more than that for three female fashion professionals, Kelly Emberg, Meg Pasetta and Deena Von Yokes. For these ladies, fashion is a way of life and a way to empower others, especially the disadvantaged.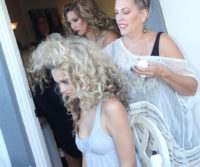 Studio Savvy is teaming up with FINE magazine and other local businesses to sponsor the sexiest charity event of the year benefiting Bianca, raising money for Autism. We want to invite you to come check out the work of our fabulous Studio Savvy team, who will be styling the beautiful models before they strut the runway in the fashion show. The event is on September 20, 2014 from 5:00pm to 9:00pm in Del Mar at 15608 Via De Santa Fe. FINE Magazine's Amazing Lace event will include the runway fashion show, food and drinks, live entertainment, shopping and auctions and more! So come join the food, fashion, and fun and check out the beautiful work of the Studio Savvy team–where fashion never sleeps! Make sure to stay tuned for more upcoming photos of the event!
Read More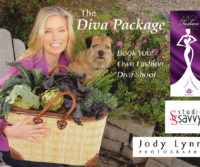 Join us the Art of Fashion 2014 benefit to Country Friends. The event is happening September 18th, 2014, starting at 10am at the Inn at Ranch Santa Fe. Check the web site for details: http://www.thecountryfriends.org/art-fashion-2014/
While you are there, talk to Deena of Studio Savvy Salon or Jody of Jody Lynn Photography about scheduling your own Diva photo shoot. The Diva Package Photo Shoot lasts 2 hours, 3 looks, hair, make-up, wardrobe stylist. Show your inner Diva! Call to make an appointment: 858-945-7596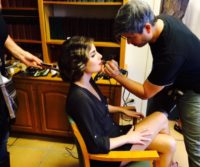 Stay tuned for the up and coming Ranch and Coast issue, out next month!  Featuring a photo shoot previewing on the new Fall Race Season at the Del Mar Racetracks.  Hair by DeenaSavvy, MUA James Overstreet and styled by Mia Parks.