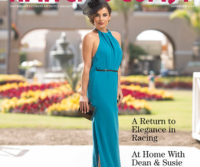 Read this Feature Article in Ranch & Coast Magazine with fantastic Fashions for Opening Day at the inaugural Bing Crosby Season and the Opening Day Vintage Hollywood Fashion Contest.
Del Mar opens its gates for its inaugural fall Bing Crosby Season on Friday, November 7, and will feature The Opening Day Vintage Hollywood Fashion Contest, sponsored by Studio Savvy and Cuviello Agency. Contestants are invited to don their finest Hollywood-era attire and compete for more than $3,000 in cash and prizes. Guest judges include the Nubry sisters Britt Hackmann and Gretchen Hackmann, Kelly Emberg, Leonard Simpson, and Heather Lake. (www.dmtc.com/calendar/detail/fashion)
Access the Ranch & Coast digital issue here: http://ranchandcoast.uberflip.com/i/407239/43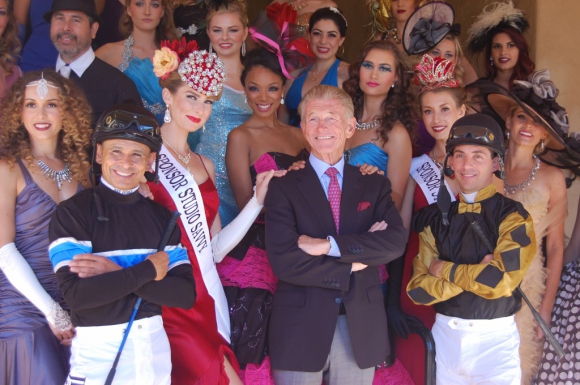 Studio Savvy made it on the front page of the Rancho Santa Fe News! Our money shot with Joe Harper from the November Season Opening Day lights up the page!  Check out the full article below and the Digital Edition on issue.com.
Studio Savvy is so excited to announce that we are now an Olaplex salon!  Olaplex is a revolutionary new product that is taking the salon world by storm with its amazing capabilities.  It allows us to now color and/or lighten hair–even previously lightened hair–WITHOUT CAUSING DAMAGE!  We offer this amazing product as an additional service in the salon, as well as a take home product for you to enjoy at home.  For more information, please visit the Olaplex FAQ page, and don't forget to ask your stylist about it at your next visit–you'll love it, we promise!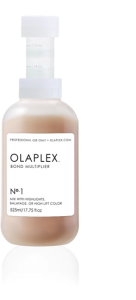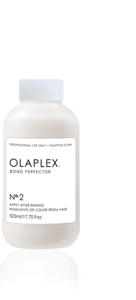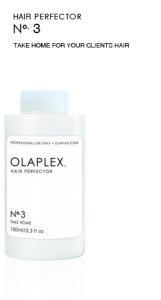 The Studio Savvy team is SO excited to announce that we have won the 2014 Gold Reader's Choice Award for BEST Salon for the third year in a row!  We work very hard and do our best to take care of everyone who visits our salon and to make each person feel special and we would like to thank all of our amazing clients for voting for us and making us feel special. Studio Savvy is very proud to adorn our Gold Best Of badge and promise to continue providing all of our clients, old and new, with the best experience possible!
CW 6 interviews Deena Von Yokes of Studio Savvy Salon about the Opening Day fashion contest, and the opening day of the Bing Crosby Season. The fans fashion fun day started at 11 a.m. with our Vintage Hollywood Fashion Contest, a fall version of the hat contest on the first day of the regular summer season. The contest had $3,000 in prizes for most glamorous, best-dressed couple and best celebrity lookalike.
Watch as NBC 7 announces the Del Mar races kick off of the inaugural fall season paying tribute to the track's founder and Hollywood icon Bing Crosby. Deena and the Studio Savvy team show off some of the early morning fashions, before we all got back to work and kept preparing models for the rest of the morning interviews.
Here we are, Deena, Eileen, Brook and Victoria at Fox5 morning show doing our bit to promote the Vintage Hollywood Fashion Contest and the Opening Day of the Bing Crosby Season at the Del Mar Race Track. We've got the Bling ready for Bing and Opening Day!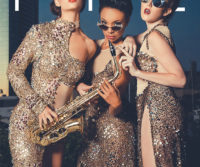 We made the cover!
Deena Von Yokes and Eileen Haligowski did fabulous work for FINE magazine's, feature editorial "FINE Tuned Fashion" that just hit the stands.