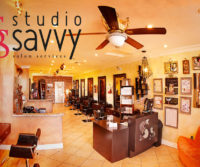 When all those selfies and camera phone photos just won't do anymore, it's time to style-up and get down! We recently finished a proper photo shoot here at Studio Savvy Salon, and it was serious fun, and funly serious. At Studio Savvy we are professional stylists who also work at scores of fashion, editorial, event and business photo shoots each year. Doing our own shoot for the salon was a natural. We had the talents of local well known photographer Patrick Vaughan of Patrick Vaughan Photographic to take fantastic photos of our salon and our team of talented stylists. Patrick is best known for his outdoor action photos but you can see his talents are not bound by proximity. Visit Patrick's web site at http://pvphotographic.com to see more of his incredible work. In the interim check out these fabulous beauties of Studio Savvy Salon and all of us!…Oh, and stay tuned for new head shots of our great stylists, coming soon!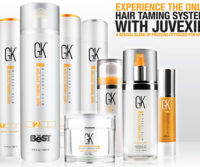 Are you tired of spending too much time trying to control your hair?
Our Global Keratin smoothing treatment eliminates the hassle and effort to have smooth, healthy, shiny looking hair.
This is NOT a straightening treatment! The Global Keratin treatment is a smoothing treatment. This means it:
 Does NOT change the structure of your natural texture saving your hair from severe damage
Takes away frizz
Adds plenty of shine
Helps you make it easier to style
This keratin coating stays on your hair for 3-6 months keeping your locks luscious and beautiful. Come ask your savvy stylists about this luxury service today. Click her book an appointment.
Hello 2015!
2015 is already off to a fast start for Studio Savvy. We're wondering where January went. Looking back we've been so busy, the time just flew bye.
Amazing Events
We are ending January at the Rady's Children's Hospital Gala. Our team will be doing circus themed hair and make up for the women chairing the event. We expect 2015 to be our best year yet.
Please keep checking our website and blog to see what we offer and latest updates. We are excited to have you also check us out on YouTube for a series of tips and tricks! Watch our Blow Dry tutorial up there now.
Thank you for the love and support,
Studio Savvy Salon