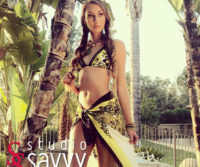 Get Ready For SUMMER! And see how Deena and her Glam Squad get down with 2 Days, 2 Locations, 1 Photographer, 1 Videographer, 2 Models, 1 Super Fashion Stylist, the Glam Squad and all the crew which equals an incredible Swimwear and Summer Fashion Shoot. Deena Von Yokes, co-producing with Joe Cuviello assembled 2 teams to shoot over 16 outfits over 2 long days. The photo gallery shows camera phone photos captured by Deena in between styling, hair and prep for each photo and video session. Keep your eyes open for some of our images and videos to show up in advertising for the manufacturers and resellers of this gorgeous swimwear, sun glasses and loungewear coming soon. Enjoy!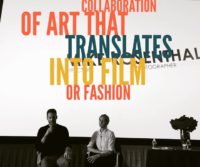 Once again, Master Stylist & Color Specialist Deena Von Yokes is expanding her fashion knowledge in a quest to bring another level of professional capabilities to Studio Savvy and Deena's own skill set.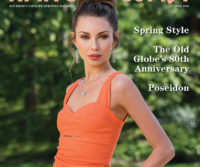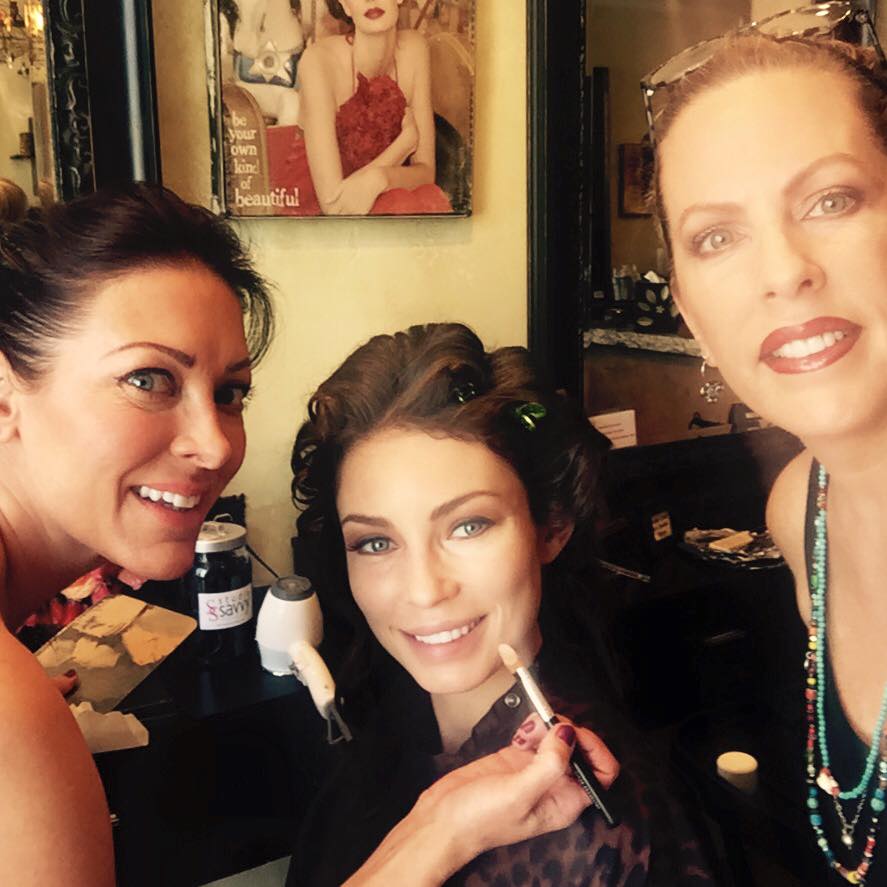 Ranch & Coast is ready for spring! Last month, Stylist Deena Von Yokes and make-up artist Eileen Haligowski spent the afternoon working behind the scenes. Here they are making their beautiful model spring ready for her photo shoot on this months Ranch & Coast cover and feature editorial.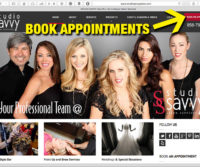 We have Great News! We have updated our Online Booking Service. You can now book an appointment 24-7 with your favorite Studio Savvy Salon stylists & artists. The only exception, Deena still books appointments by phone since no booking system can keep up with her amazing talents. For all of you that visit our other stylists, with Online Booking you can check your past appointments, and maintain your future ones too. Here's how to do it…
Just visit our Booking Page at: www.StudioSavvySalon.com/appointments/
Then create an account for yourself using your email address, and be ready for the best styles and services we have to offer.
It's that easy, and as always, thanks for choosing Studio Savvy Salon.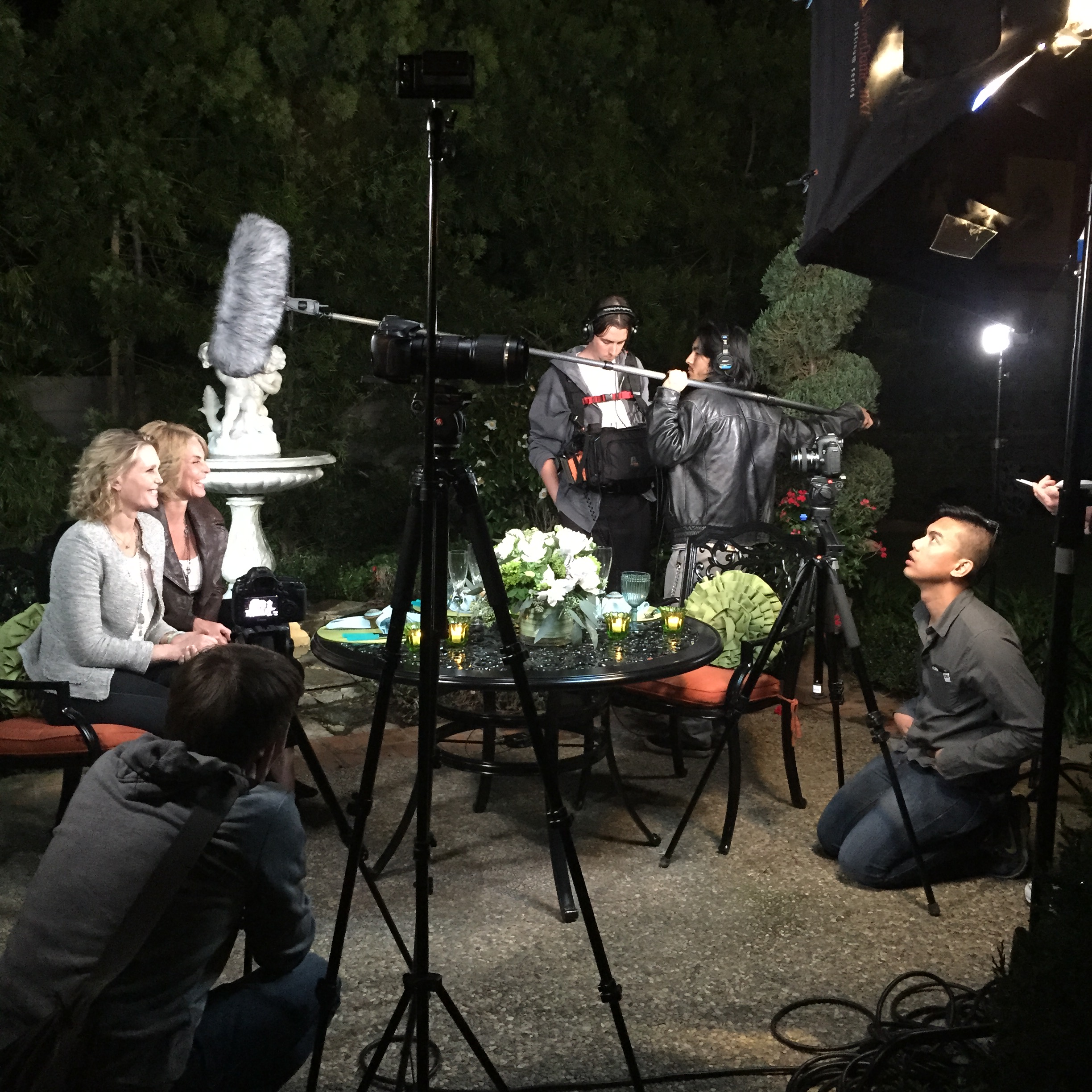 What Are We Up To?
Studio Savvy was very excited to be asked to work with Kelly Emberg and fellow celebrity super models Kim Alexis and Nancy Donahue. Hair stylist Deena Von Yokes and make up artist James Overstreet got these lady's film ready in the pilot for their up and coming show. They had quite the pleasure working together with the film crew and staff members.  The Studio Savvy "Glam Squad" is always happy to show their passion and create some fun on the location. Nothing pleases the Savvy staff more than collaborating artistic ideas and great personalities all over San Diego. We would like to give a big thank you to all the members at this fun event! Come see what the Glam Squad is up to and book your appointment today.
(858) 793-1581
Is your hair suffering?
The Unite Intensive Mask Repair is our ultimate luxury take home treatment! We know how hard it can be to keep your split ends away in our sunny, dry weather. This luxury mask contains intense antioxidants that protect, repair and strengthen your hair from the inside out. Not only is this product amazing for your hair needs, but Studio Savvy has a deal for you.
Get 50% off the Intense Mask Repair

ONLY with the purchase of 2 or more of any of our Unite products.
 Studio Savvy wants to help support your hair with a little Luxury! Call us to book your appointment and pick up your vitalizing treatment today.
(858) 793-1581