Fashion Sale!
Join the fashion fun this year at the Del Mar Racetrack! Glam up your style just before opening day at our pop up boutique. Come get race track ready with us Sunday July 12th and get inspired at our fashion event featuring all the hottest trends for the opening day dazzle!
Also, please keep in mind we will be selling hats at the Studio Savvy Salon from mid June to the end of July. We have hats from casual to very high end. Call us or visit us today!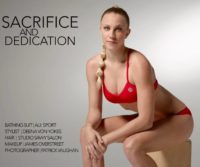 The Studio Savvy Glam Squad is taking up more fun projects! They were ready for some "sporty fashion fun" (as stylist Deena Von Yokes would say) shooting with photographer Patrick Vaughan for Alii Sport athletic wear. Studio Savvy had a great time getting inspired creating new looks and having Jody of Jody Lynn Photo & Video behind the scenes to capture it all in this video.