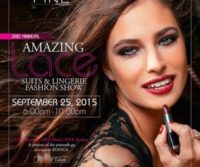 The beat goes on for The Studio Savvy Glam Squad. We are happy to be collaborating with FINE Magazine by dressing some exclusive hair collections for the Amazing Lace Fashion Show. This event will spice up the season with exclusive designs and San Diego's FINEST looks. Come see these tart, whimsical and seductive fashions.Are you ready for a extravagant evening full of fashion and food? FINE magazine is hosting their 3rd annual Amazing Lace & Suit Lingerie Fashion Show this Friday, September 25th.   We are only a couple days away! Last chance to buy tickets is Wednesday, September 23th at midnight! Models will be dressed in high end couture lingerie and suits from local San Diego Boutiques. Proceeds will go towards The B.I.A.N.C.A. non-profit organization helping children with autism.
Event will be from 6:00pm to 9:00pm at the Rancho Santa Fe Cielo Village.
Tickets are going fast so get your tickets HERE before they run out!  They will also be sold at the door before showtime for a higher price. Read More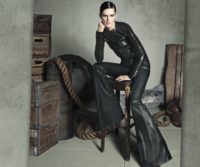 The Art of Fashion is just a few days away! It's not to late to join all the fashion fun at the biggest fashion show event this Thursday September 17th 2015. All proceeds benefit The Country Friends Charities. This year with more than 60 charities involved, it will be bigger and better than ever!This show is a combination of art, fashion, love, creativity and most importantly, the gift of giving.  The Studio Savvy Glam Squad presented by Deena Von Yokes will be attending as part of the committee. The Collection will be a diverse mix of fall and winter designs thanks to the South Coast Plaza. It will also offer boutiques throughout the day including the latest trends in clothing, jewelry, handbags, eye wear and other fun accessories that are available for purchase.
This exciting event will be held at   The Inn at Rancho Santa Fe    with Pat O' Connor at the chair.
Starting at 10:00 am with Avant Affaire, Shop Boutiques, Champagne Sipping, and Sweet Petite Samples.
The day will begin at 11:30 am the Annual Fashion Show will hit the spotlight.
Come and join The Luncheon on the Lawn at 12:30 pm after the show.
End the day sweet with wine and dessert tasting at 2:00 pm.
DON'T MISS OUT! Tickets will sell out quick! Get yours before they sell out!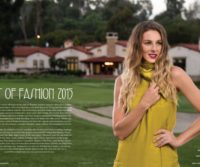 The Studio Savvy Glam Squad is at it again! Deena Von Yokes and Nikki Caswell had a fabulous time at the photo shoot for the September 2015 edition in Ranch & Coast magazine. It is always a pleasure collaborating hair and make up with many artist not just outside of the Studio Savvy Salon, but inside as well.
Hair styling done by Deena Von Yokes and make up by Nikki Caswell with their latest creation along with important info on the Art Of Fashion 2015 event. Deena is very proud to be apart of the Art of Fashion committee with some very powerful people as they make a difference through fashion. The Art of Fashion 2015 event is one of the biggest fashion shows of the year and contributes to 60 local charities.
The annual luncheon and runway show will take place on September 17th at The Rancho Santa Fe Inn. The runway show will feature the fall and winter collections of South Coast Plaza designers and retailers. It will also offer boutiques throughout the day including the latest trends in clothing, jewelry, handbags, eye wear and other fun accessories.
Tickets are going fast. Be sure to get yours before they run out!