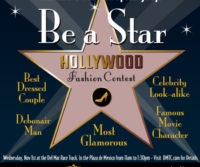 Get ready for the Fashion Event of the Fall on Wednesday, November 1st, Opening Day of the Del Mar Bing Crosby Season at Del Mar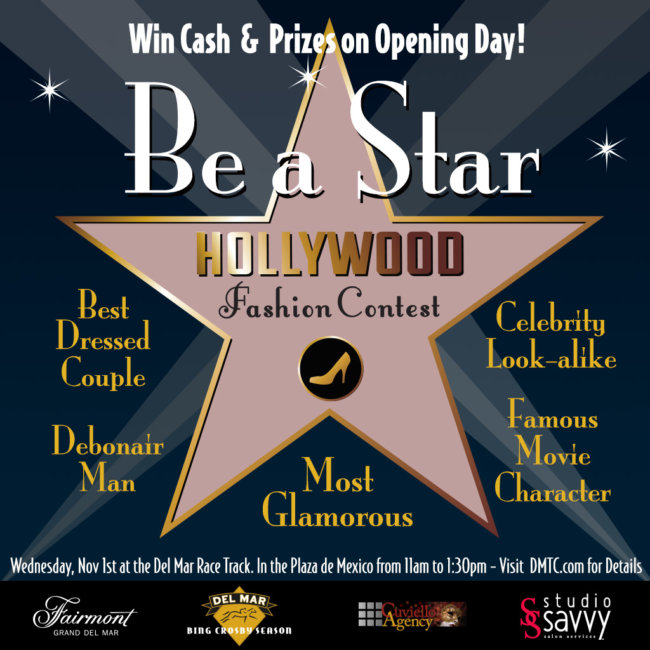 Show off your hottest Hollywood Style & Glam by dressing up and entering the "Hollywood Fashion Contest". Men, Women, Couples, Celebrity Look-A-Likes, Famous Movie Characters, you can all compete for more than $3,000 in cash & prizes just by dressing up and competing to be one of Hollywoods Best Dressed! Sign-up between at 11am and 1:30pm in Plaza de Mexico, located just inside the Stretch Run Admission gates.
Opening Day at Del Mar is always one of San Diego's biggest parties, so don't miss out. Everyone is invited to dress up and Shoot for the Stars! Lets party it up and show everyone your inner Hollywood Star! All entrants will receive two free admission passes to the Fall races. We can't wait to see you.
Savvy Tip: TIME IS RUNNING OUT! Book online before this Wednesday to get Race Day Ready! Your Savvy Squad is here to help you with all things hair: color, cuts, keratin treatments, extensions, styles. So book now!!
With so much exposure to fashion inspiration on social media these days, it can be hard to know where to start when it comes to picking your outfit for opening day. In the July issue of Rancho Santa Fe Connector, fashion guru, Deena Von Yokes and the extremely talented fashion coordinator/stylist, Amy Davis, explain their take on what to expect and what to wear when it comes to opening day at the Del Mar Racetracks.
Deena and Amy's top five tips:
Think head to toe to create a complete look.
Pick the dress first then top it with a hat
Wear shoes that are comfortable and cute for what will turn out to be a very long day
Don't forget to a pack a refresher kit. Sunscreen, touchup makeup and more.
Don't forget to wear a smile, it's always fashionable.
Check out the full article on everything you need to know about getting race day ready in this month's issue of Rancho Santa Fe Connector! We look forward to seeing all you beautiful people out at Opening Day in Del Mar!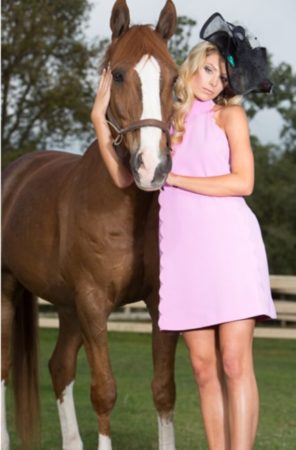 Savvy Tip: Summer can be tough on everyone's hair. Leave-in conditioner, like 7 Seconds by Unite, or One United by Redken (both available for purchase at Studio Savvy) will be your best friend this summer. Spray a little in your hair before lounging at the pool or bathing in the sun and throw your hair into a messy bun or a sleek side braid to keep those locks healthy and protected from damaging UV rays and salt or chlorine.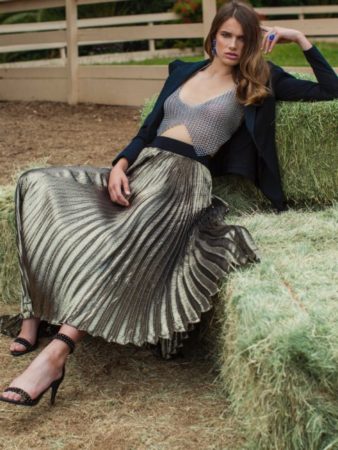 Summer is all about racing season in Del Mar and that means fashion! Here at Studio Savvy, nobody knows fashion better. In this month's July issue of FINE Magazine, Deena Von Yokes alongside Amy Davis show off their interpretation of race day fashion at Roxana Foxx's estate.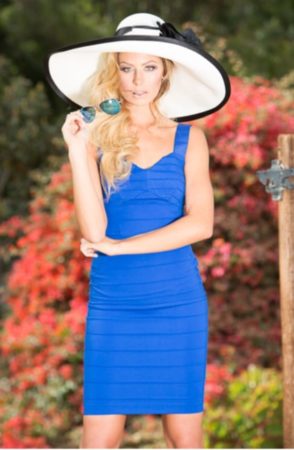 The hat contest, sponsored by Studio Savvy, and co-directed by Deena Von Yokes and Joe Cuviello is sure to be one of San Diego's hottest summer events. For inspiration go pick up this month's issue of FINE! We are so excited to see you all out there, and don't forget to wear a smile, it's always fashionable!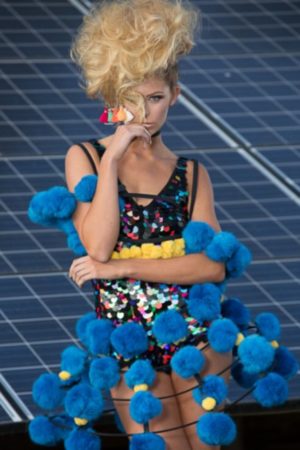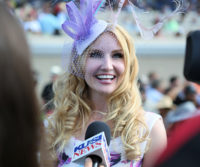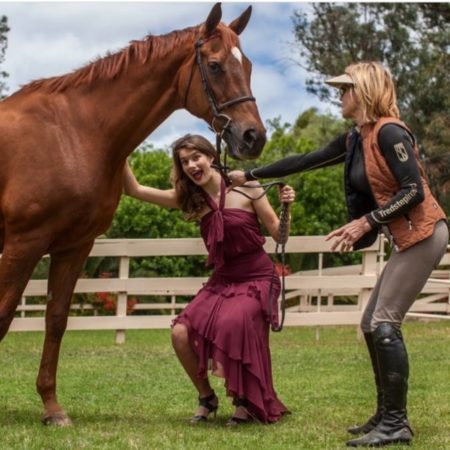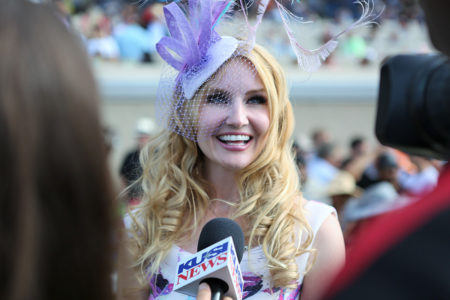 Opening Day at the Del Mar Race Track is just around the corner and Studio Savvy is here to help with all of your fashion needs! We have SO much fun being the sponsors for Opening Day—we love giving guidance when it comes to hair, make up, modeling, and anything fashion related!
Savvy Tip/Trick: Take your tousled hair and toss it into a low bun or build that braid into a beautiful updo and set a hat on top to finish off your look.
We at Studio Savvy are here to help you get race day ready hair, whether it be a cut, color, extensions or keratin, your Savvy Squad fashion experts will take care of you!
Studio Savvy will also be featuring hat collections from the amazingly talented and creative Carol Bader and Arturo Rios, available for purchase now!
We have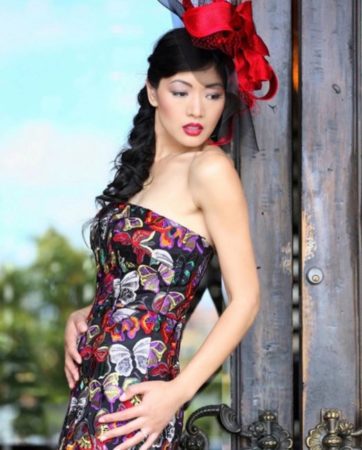 fun and moderately priced hats available for purchase as well.
The Savvy Squad is so excited  for Opening Day and all the fashion festivities upon us, and we are more than ready and willing to help with any fashion inquiries you may have. So whether you are looking for a new and improved hair style, or are looking for a beautiful hat to complete your look, come visit your favorite Savvy Squad girls for all your Opening Day needs! We look forward to seeing you all out there!
WE WORK AS A TEAM!!!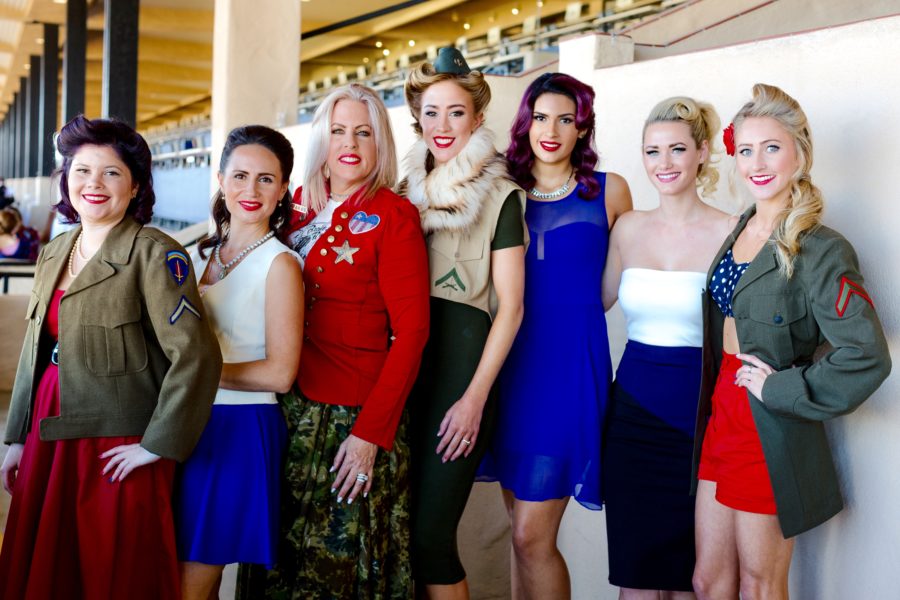 BOOK NOW!  The holiday season is officially here, and so are all of those fun-filled holiday parties and family gatherings. Here at Studio Savvy, we only have a few available spots left for appointments, and we want to make sure everyone is looking their best this season!
For the last five years, Deena has worked very hard to train the Studio Savvy staff, making sure that every one of our girls is highly skilled and highly trained for your hair care needs. So even if you are unable to get in with Deena or your regular stylist, Deena has the upmost confidence that her Dream Team can, and will, take care of you during any service for your holiday needs! We pride ourselves on our ability to work so well as a team, and we want to show you all how much we appreciate each and every one of our clients, so let our tribe take care of you this holiday season!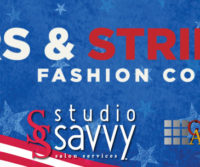 As you may know, this year, the fall Bing Crosby Season Opening Day is being held on Veterans Day, November 11th, 2016. In honor of our Veterans and our amazing country, we invite all fashion-minded guests to participate in the Stars & Stripes Fashion Contest! As sponsors of the Opening Day Fashion Contest, we at Studio Savvy have the lowdown on what our amazing judges will be looking for when choosing the winners, and we want to share our insider knowledge to help all you fashionistas show up in style!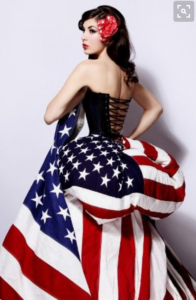 It's that time of year again, folks, the fall season Opening Day at the Del Mar Racetracks, and we at Studio Savvy want to invite all you lovely ladies and handsome men to come join us for another exciting day, full of fashion fun!
WHEN: November 11, 2016 starting at 11:30am
WHERE: Plaza De Mexico
Because Opening day is being held on Veterans' Day this year, the Opening Day Fashion Contest, co-directed by Deena Von Yokes and Joe Cuviello, the themes will feature Red, White and Blue, Camouflage, and Pin Up style.  So even if your best color is red, or you want to add a bold Camo flare, don't forget to top it off with some Pin Up sass!  Deena Von Yokes and the rest of the Glam Squad will be out at Plaza De Mexico, struttin' their stuff along with all of their gorgeous models, so please, come out and flaunt your Freedom-inspired fits too!  We look forward to seeing you all out at another Opening Day at the Del Mar Racetracks!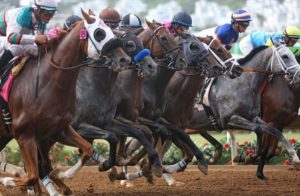 This Saturday will be the Grade I, $1,000,000 Pacific Classic at Del Mar and for horse racing fans it should not disappoint. California Chrome will be facing off against 2 huge rivals, Beholder and Dortmund. These 3 horses have so much class and prestige they could make any horse racing fan gaze at them with total awe and amazement.
So now that you have decided you are going to the track on Saturday, you need to stop by the Salon on Friday and checkout our latests hats by Milliner Christine Moore and other designs. To remind you about the latest fashion trends, checkout our appearances on Chanel 8 News as a reminder of what is still fresh for the season.
Good luck with your wagers on Saturday. We know you will be looking your best, and if you need any last minute tips, send us a note or open a chat on Social Media. See you at the track everyone!