Most of us need a little guidance when it comes to that perfect blow out, so here are our Savvy Tips & Tricks to blow drying: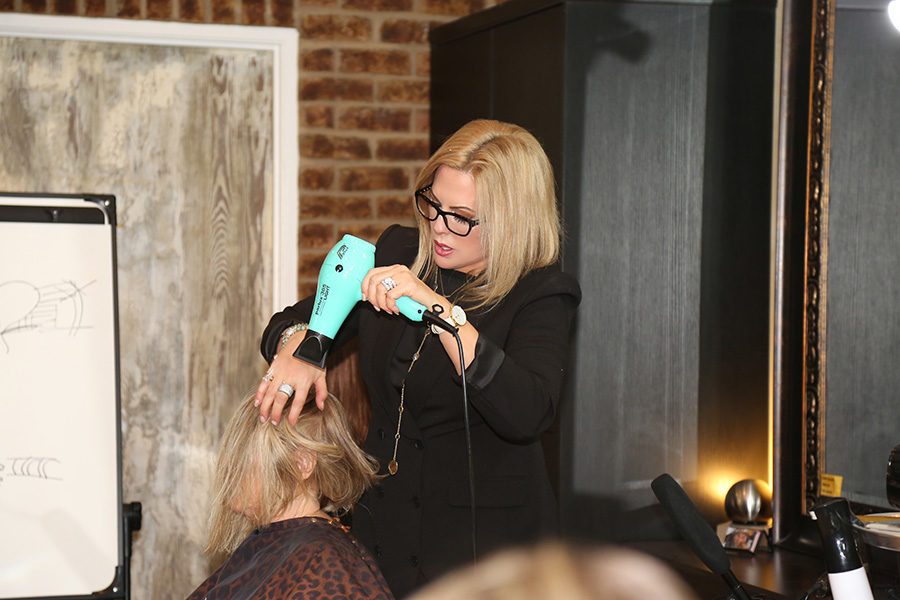 WE WORK AS A TEAM!!!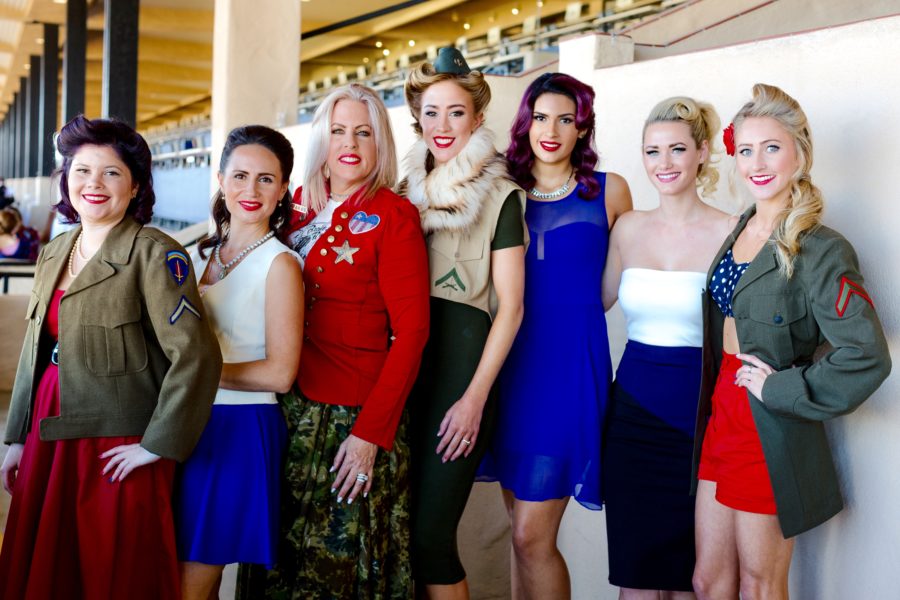 BOOK NOW!  The holiday season is officially here, and so are all of those fun-filled holiday parties and family gatherings. Here at Studio Savvy, we only have a few available spots left for appointments, and we want to make sure everyone is looking their best this season!
For the last five years, Deena has worked very hard to train the Studio Savvy staff, making sure that every one of our girls is highly skilled and highly trained for your hair care needs. So even if you are unable to get in with Deena or your regular stylist, Deena has the upmost confidence that her Dream Team can, and will, take care of you during any service for your holiday needs! We pride ourselves on our ability to work so well as a team, and we want to show you all how much we appreciate each and every one of our clients, so let our tribe take care of you this holiday season!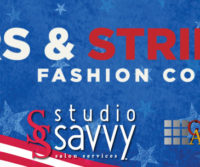 As you may know, this year, the fall Bing Crosby Season Opening Day is being held on Veterans Day, November 11th, 2016. In honor of our Veterans and our amazing country, we invite all fashion-minded guests to participate in the Stars & Stripes Fashion Contest! As sponsors of the Opening Day Fashion Contest, we at Studio Savvy have the lowdown on what our amazing judges will be looking for when choosing the winners, and we want to share our insider knowledge to help all you fashionistas show up in style!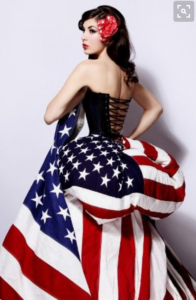 It's that time of year again, folks, the fall season Opening Day at the Del Mar Racetracks, and we at Studio Savvy want to invite all you lovely ladies and handsome men to come join us for another exciting day, full of fashion fun!
WHEN: November 11, 2016 starting at 11:30am
WHERE: Plaza De Mexico
Because Opening day is being held on Veterans' Day this year, the Opening Day Fashion Contest, co-directed by Deena Von Yokes and Joe Cuviello, the themes will feature Red, White and Blue, Camouflage, and Pin Up style.  So even if your best color is red, or you want to add a bold Camo flare, don't forget to top it off with some Pin Up sass!  Deena Von Yokes and the rest of the Glam Squad will be out at Plaza De Mexico, struttin' their stuff along with all of their gorgeous models, so please, come out and flaunt your Freedom-inspired fits too!  We look forward to seeing you all out at another Opening Day at the Del Mar Racetracks!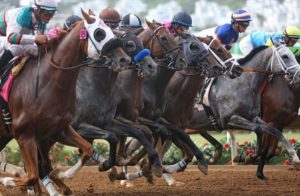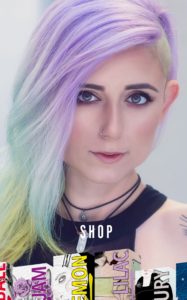 Fun. Funky. Colors.
Studio Savvy is so excited to announce that we are now carrying Pulp Riot hair color products. This color line features all of those fun, funky fashion colors that are all the rage right now. Pulp Riot allows us as artist to be creative painters and use your hair as the canvas!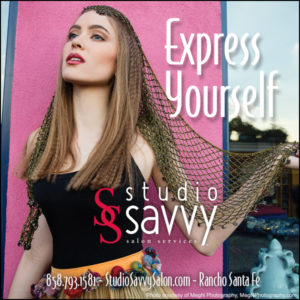 The holidays are coming up faster than we know it, and we at Studio Savvy want to make sure you are feeling and looking your best this holiday season. PLEASE make sure to book ahead because:
Our books are filling up fast for the upcoming holiday months
We want to make sure that you look fabulous for all of your special holiday events
Booking ahead allows us to help you get the best time(s) possible, that fit your schedule, for any service appointments you may need!
Your fashion experts at Studio Savvy were back at it again for the 22nd annual Opening Day Hats Contest at Del Mar! More than 300 contestants entered the Hats Contest this year, with Andria Elam, from Best Fascinator category, winning the Bing Crosby Grand Prize.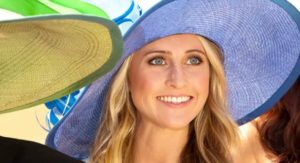 The Studio Savvy Glam Squad will be featured LIVE on CBS Channel 8 News with Ashley Jacobs TOMORROW MORNING, July 7th, at 5:40am and 6:40am.  We will be discussing everything you need to know to get ready for Opening Day, so set your cable boxes to Channel 8 to tune in!
Deena and Joe Cuviello will also be directing a fun little fashion hat contest with FINE Magazine at the Del Mar Plaza, tomorrow at 6pm, so come on out and sign up and join the fun!
The countdown to Opening Day is ON!  If you don't already have your hat, don't worry, we at Studio Savvy have got you covered.  Wednesday, July 13th, we will be hosting a trunk show here at Studio Savvy from noon to 7pm.  Come have a sip of bubbly, and find your hat for this year's Opening Day!
In honor of Opening Day, we will also be running a SPECIAL from Tuesday, July 12th to Saturday, July 16th.  We are offering a complimentary Powerdose with any service!  A Powerdose treatment is one of the best things you can do for your hair this summer, so book now, as availability is limited!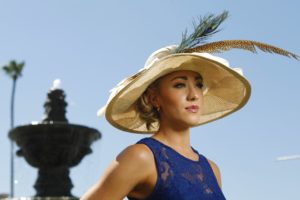 TIP: The biggest question everyone asks themselves, do you get the dress or the hat first? Answer: It all depends on personal preference, but the trick is, bring either your hat or your dress, whichever you pick out first, with you when trying to pair the latter.
We are so excited to see all of you fabulous fashionistas out there at Opening Day on July 15th!  Until then, stay tuned on our blog, Facebook, Instagram and Twitter to see all the fashion fun we are getting into to prepare for the big day!
Studio Savvy would like to invite you all to come out to Party for Ponies this Saturday, June 25th, at Ranch & Coast Plastic Surgery in Del Mar and we've got all the details:
What: Party For Ponies, a pre-Opening Day benefit presented by Ranch and Coast Plastic Surgery and Pebbles By The Beach
Where: 1431 Camino Del Mar
When: June 25th, 2016 from 5:30-9 pm
Attire: Turf Club—Opening Day hats and bow ties
TICKETS ARE LIMITED AND CAN BE PURCHASED AT Party For Ponies
This will be a night full of fashion, philanthropy, music, drinks, and MORE!  Part of the proceeds will be donated to "Saving America's Mustangs," a non-profit founded for the protection and preservation of wild horses.
This event will also feature a fashion show hosted by Pebbles By The Beach, and hair and makeup by your very own Glam Squad!
Don't miss out on the fashion fun!! Please come out and join us, along with Ranch & Coast Plastic Surgery and Pebbles By The Beach! We look forward to seeing each and every one of you!