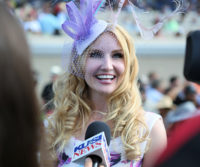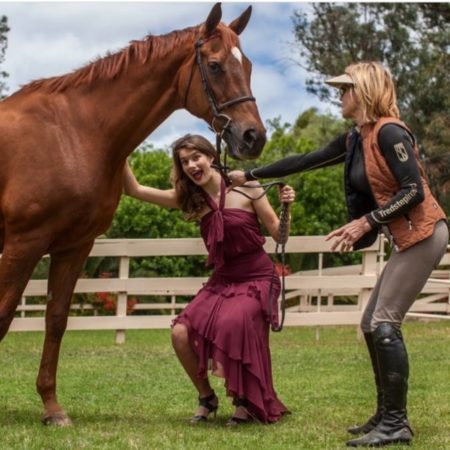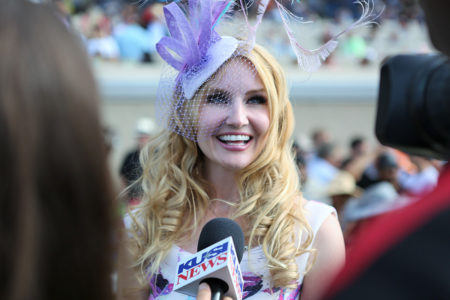 Opening Day at the Del Mar Race Track is just around the corner and Studio Savvy is here to help with all of your fashion needs! We have SO much fun being the sponsors for Opening Day—we love giving guidance when it comes to hair, make up, modeling, and anything fashion related!
Savvy Tip/Trick: Take your tousled hair and toss it into a low bun or build that braid into a beautiful updo and set a hat on top to finish off your look.
We at Studio Savvy are here to help you get race day ready hair, whether it be a cut, color, extensions or keratin, your Savvy Squad fashion experts will take care of you!
Studio Savvy will also be featuring hat collections from the amazingly talented and creative Carol Bader and Arturo Rios, available for purchase now!
We have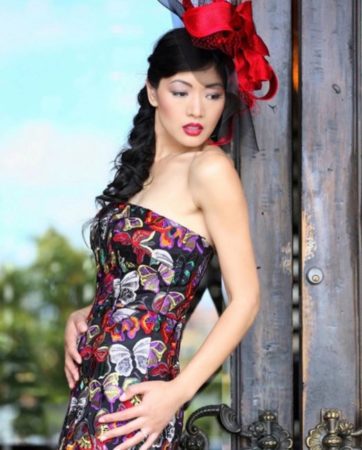 fun and moderately priced hats available for purchase as well.
The Savvy Squad is so excited  for Opening Day and all the fashion festivities upon us, and we are more than ready and willing to help with any fashion inquiries you may have. So whether you are looking for a new and improved hair style, or are looking for a beautiful hat to complete your look, come visit your favorite Savvy Squad girls for all your Opening Day needs! We look forward to seeing you all out there!
Most of us need a little guidance when it comes to that perfect blow out, so here are our Savvy Tips & Tricks to blow drying: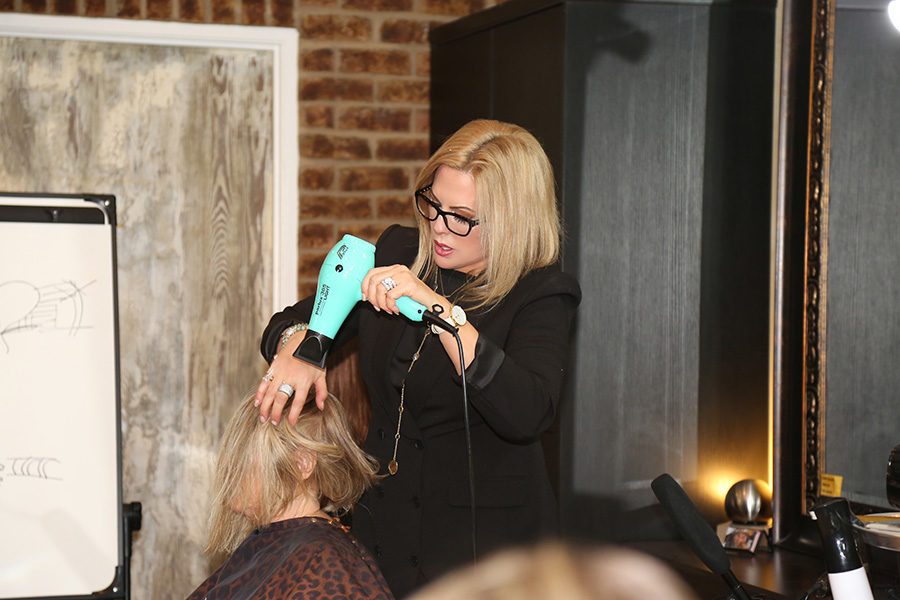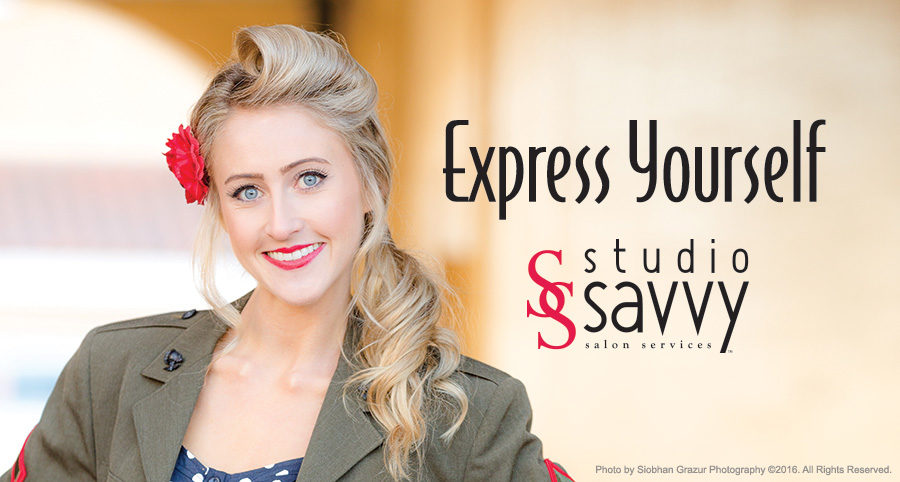 Happy New Year to all you amazing, wonderful clients! We hope your holidays were filled with joy and love.  To show you all how much we appreciate our clients, we are offering a New Year special on all products sold here at Studio Savvy – buy 3 products and get 20% off!! This offer will last for the entire month of January! We feel so lucky to have such fabulous clients, so we want to make you all feel fabulous as well!
Deena and the rest of the Studio Savvy team are so excited to announce that this year we will be expanding the business!  We will now be entering the world of continued education in advanced hair color, hair cutting, hair styling and more with the opening of Deena's Von Savvy Hair Academy!! Deena will be teaching her first class on January 23rd, with many many more classes to come! Education is so important to each and every stylist here at Studio Savvy, and we are so happy that we are now able to share our knowledge with fellow hairstylist, and have the privilege to continue learning ourselves.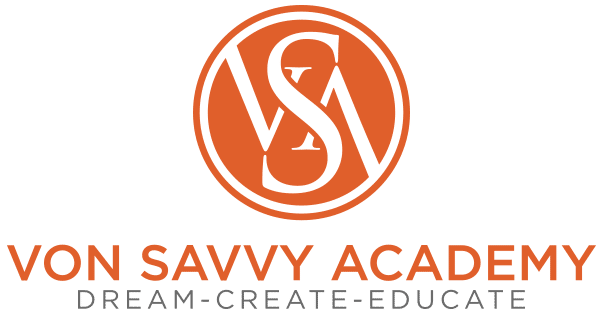 Thank you all so much for being such wonderful people and allowing all of us here at Studio Savvy to take care of your hair!  Stay tuned for more updates on the ever advancing Studio Savvy in this new 2017 year! And don't forget to take advantage of our product special for the month of January!
WE WORK AS A TEAM!!!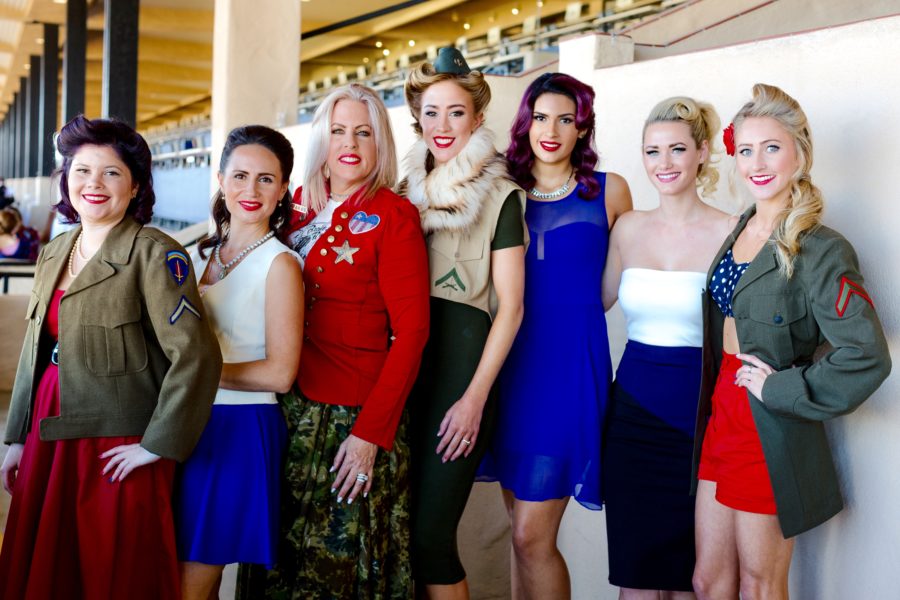 BOOK NOW!  The holiday season is officially here, and so are all of those fun-filled holiday parties and family gatherings. Here at Studio Savvy, we only have a few available spots left for appointments, and we want to make sure everyone is looking their best this season!
For the last five years, Deena has worked very hard to train the Studio Savvy staff, making sure that every one of our girls is highly skilled and highly trained for your hair care needs. So even if you are unable to get in with Deena or your regular stylist, Deena has the upmost confidence that her Dream Team can, and will, take care of you during any service for your holiday needs! We pride ourselves on our ability to work so well as a team, and we want to show you all how much we appreciate each and every one of our clients, so let our tribe take care of you this holiday season!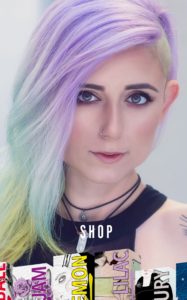 Fun. Funky. Colors.
Studio Savvy is so excited to announce that we are now carrying Pulp Riot hair color products. This color line features all of those fun, funky fashion colors that are all the rage right now. Pulp Riot allows us as artist to be creative painters and use your hair as the canvas!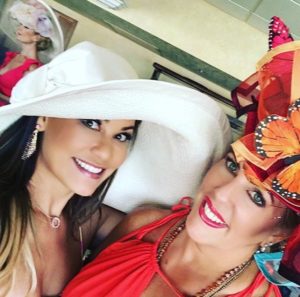 This Saturday, August 20, 2016, the famous Pacific Classic returns to Del Mar! And in honor of Saturday's festivities, Studio Savvy will be hosting another trunk show, here at the salon, on Friday, August 19th. Even more exciting news, Christine A. Moore will be BACK, and she will be here this week to showcase all of her beautiful, designer hats, and to help with all of your hat needs. So please make sure to come by and pick a beauty for this year's Pacific Classic! On a more serious note, we would like to inform everyone that our beloved stylist Karin Scarlett has passed away after her long battle with cancer. Her family will be holding a Celebration of Life gathering for her on Saturday, August 27th at 4:30pm. It will be held at Sea Grove Park, located at 1601 Coast Blvd., Del Mar CA 92014. We encourage all of her clients, and anyone who knew her and had their lives touched by her, to join us and her family and friends, to celebrate her wonderful, beautiful, vivacious, and loving spirit.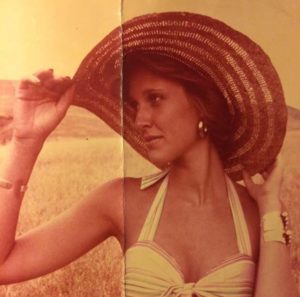 Studio Savvy is GROWING, and staying on the cutting edge of the current fashion trends! As many of you know, and for those of you who don't, Deena is working hard behind the scenes to open her very own Advanced Academy for hair cutting, hair coloring, styling and more! We would like to share our little secret behind our work to make the academy a success, and we would like to call it "Pay It Forward". Kristine Currier, who has coached many entrepreneurs, has been a mentor to Deena through her process of opening her new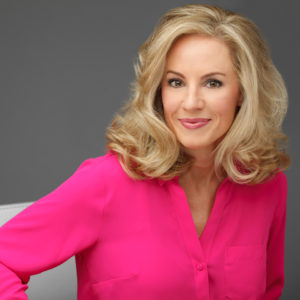 academy and has been key in helping her to find her inspiration for growing to the next level. This academy is yet another facet to the business that Deena has aspired to create. We believe here at Studio Savvy that when you teach, you learn, and knowledge is power! Deena plans to prepare all of her talented stylists here in the salon to teach along side her at the academy. This means that Studio Savvy will always have the highest trained professionals in the salon to take care of all of your hair care needs! If you are interested in working with Kristine Currier on starting, or enhancing any of your business ideas, please visit her site. And please stay tuned to keep updated on our progress on the Advanced Academy progress, coming soon! Savvy Tip: Want that care-free, go-to summer beach wave without all the effort? Let your pillow do the work! Wash your hair at night, spray in some leave-in conditioner (Unite 7 Seconds is available for purchase at Studio Savvy), and let your pillow do the rest of the work while you sleep. Wake up with that tousled wave, and we suggest taking a curling iron or wand to random strands just to give it a more polished look.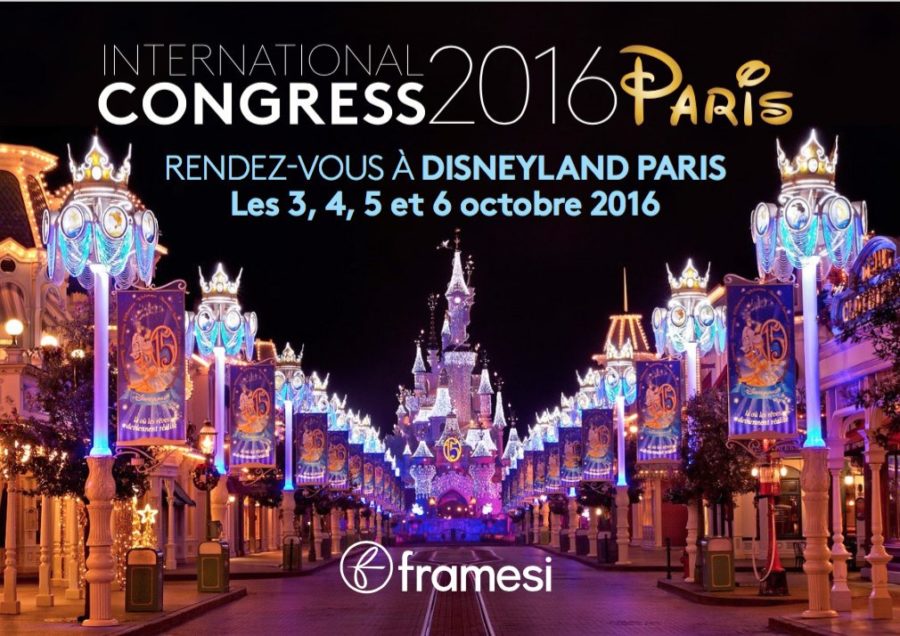 As most of you know, the color product we cherish and use inside the Studio Savvy Salon is Framesi. What you probably don't know is, this October, Framesi is celebrating their 75th birthday at Disneyland Paris, AND, Deena will be attending! Framesi is one of the top color products on the market, and the only color line Deena has used in her salon for over 35 years.
Not only does Deena have the privilege of attending Framesi's 75th birthday celebration in Paris, she will also be attending Fashion Week, as well as visiting the Sassoon Academy in London! Her mission for this trip: to gather more beauty knowledge and bring it back to you fashionistas here, which coincides with our commitment to Fashion is our Passion!
Savvy Tip: Humidity making you all frazzled? It could be dryness, humidity, or damage. Keep hair hydrated and strong with a weekly conditioning treatment. Smoothing a dab of Argan oil, or Framesi's Stop Frizz serum (both available for purchase here at Studio Savvy), throughout midshaft and ends to work wonders!
For your information, Please make note: Deena will be in Europe and out of the salon from October 1st-October 12th. She will also be out of the salon from August 19th-22nd for a wedding in New York.
Brooke will be leaving for the East Coast in September and will be out of the salon September 9th-13th.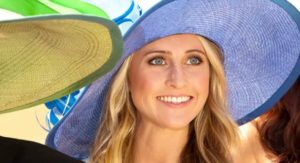 The Studio Savvy Glam Squad will be featured LIVE on CBS Channel 8 News with Ashley Jacobs TOMORROW MORNING, July 7th, at 5:40am and 6:40am.  We will be discussing everything you need to know to get ready for Opening Day, so set your cable boxes to Channel 8 to tune in!
Deena and Joe Cuviello will also be directing a fun little fashion hat contest with FINE Magazine at the Del Mar Plaza, tomorrow at 6pm, so come on out and sign up and join the fun!
The countdown to Opening Day is ON!  If you don't already have your hat, don't worry, we at Studio Savvy have got you covered.  Wednesday, July 13th, we will be hosting a trunk show here at Studio Savvy from noon to 7pm.  Come have a sip of bubbly, and find your hat for this year's Opening Day!
In honor of Opening Day, we will also be running a SPECIAL from Tuesday, July 12th to Saturday, July 16th.  We are offering a complimentary Powerdose with any service!  A Powerdose treatment is one of the best things you can do for your hair this summer, so book now, as availability is limited!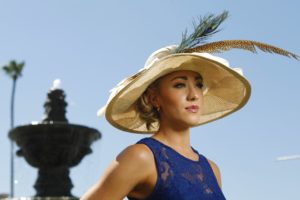 TIP: The biggest question everyone asks themselves, do you get the dress or the hat first? Answer: It all depends on personal preference, but the trick is, bring either your hat or your dress, whichever you pick out first, with you when trying to pair the latter.
We are so excited to see all of you fabulous fashionistas out there at Opening Day on July 15th!  Until then, stay tuned on our blog, Facebook, Instagram and Twitter to see all the fashion fun we are getting into to prepare for the big day!
The summer heat is rolling in, and we at Studio Savvy know that everyone is looking for a quick fix to the never ending question: "What do I do with my hair?!" Never fear, the Glam Squad is here! And we've got some tips for you!
back comb the base of your hair (top Mohawk section to crown area) this section can be secured in a pony tail or a braid or just pinned and left down
braid the 2 front sections of your hair (areas on either side of your face, the hair from your hair line to right behind the ear) and secure each braid with an elastic
the remaining hair can be left down, or pulled back into a pony or a bun or a braid
the braids on either side of the hair can then be wrapped around the pony, bun or braid, pinned up to create a Mohawk effect, or simply left down.
These directions are meant to serve as more of a guideline for a fun summer style, but can definitely be modified or played with to create your own unique style.
TIP: Black Ribbon Trend: make any pony, bun or braid more interesting by adding a black ribbon. The ribbon can be simply tied in a knot and the ribbon left hanging or tied into an elegant bow. The ribbon can be tied around an elastic or be used as an embellishment at the end of a pony or braid.
Studio Savvy also would like to remind everyone that it is time to start thinking about what hat you're going to wear to Opening Day! Studio Savvy has the hats you need in ALL price ranges. Note: it will be first come, first serve with the hats we have in the salon so make sure to come out soon to ensure you get the hat you LOVE!
We also are looking forward to being featured in both Ranch and Coast and FINE Magazine in the month of July! Please make sure to check it out!!
As always fashionistas, if you have any questions on our fun summer hairstyles suggested above, please do not hesitate to ask your stylist the next time you are in. And stay savvy on our Studio Savvy adventures on Facebook, Instagram, Twitter and our blog!
Want your hair to stay all night at the next wedding/event you attend? We have some Savvy Tips for you:
up styles, whether it's braiding, twisting, or knotting, should guarantee your style to last even through your best moves on the dance floor

styles hold best on day-old hair so keep in mind, it's best to wash your hair the day before you get all dolled up to witness those "I Do's"
Wedding season is upon us and we at Studio Savvy know how crazy the wedding whirlwinds can get but we are here to help! The best way to make things go smoothly on the Big Day is to book ahead. Trials are SO important to reassure the bride, and everyone in her life, that the hair and makeup are exactly as she wants so she can feel like the most beautiful woman in the world when all eyes are on her.  Make sure to book your favorite makeup artist and/or stylist(s) in advance! The Glam Squad at Studio Savvy has everything you could possibly need when it comes to feeling beautiful on your wedding day or at the next big event you attend; and we want to make sure that we can be prepared to make every woman feel beautiful on the Big Day!
Studio Savvy would also like to let you all know that we were voted FINE Magazine's favorite North County San Diego Wedding Merchant in the beauty field.  A huge THANK YOU to each and every one of you who took the time to vote for us and make that possible!