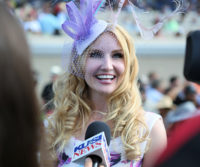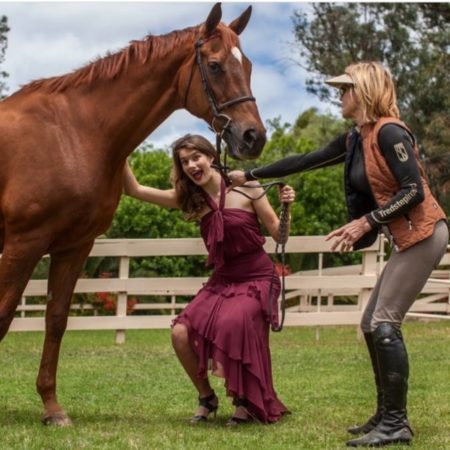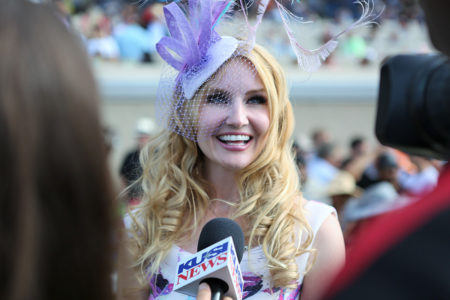 Opening Day at the Del Mar Race Track is just around the corner and Studio Savvy is here to help with all of your fashion needs! We have SO much fun being the sponsors for Opening Day—we love giving guidance when it comes to hair, make up, modeling, and anything fashion related!
Savvy Tip/Trick: Take your tousled hair and toss it into a low bun or build that braid into a beautiful updo and set a hat on top to finish off your look.
We at Studio Savvy are here to help you get race day ready hair, whether it be a cut, color, extensions or keratin, your Savvy Squad fashion experts will take care of you!
Studio Savvy will also be featuring hat collections from the amazingly talented and creative Carol Bader and Arturo Rios, available for purchase now!
We have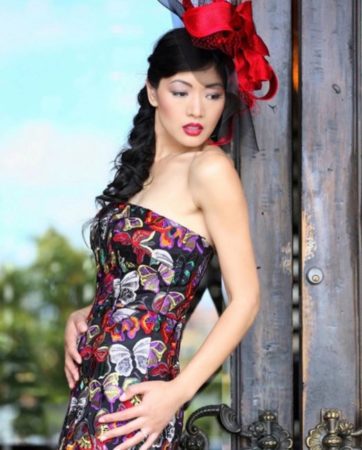 fun and moderately priced hats available for purchase as well.
The Savvy Squad is so excited  for Opening Day and all the fashion festivities upon us, and we are more than ready and willing to help with any fashion inquiries you may have. So whether you are looking for a new and improved hair style, or are looking for a beautiful hat to complete your look, come visit your favorite Savvy Squad girls for all your Opening Day needs! We look forward to seeing you all out there!
Your fashion experts at Studio Savvy were back at it again for the 22nd annual Opening Day Hats Contest at Del Mar! More than 300 contestants entered the Hats Contest this year, with Andria Elam, from Best Fascinator category, winning the Bing Crosby Grand Prize.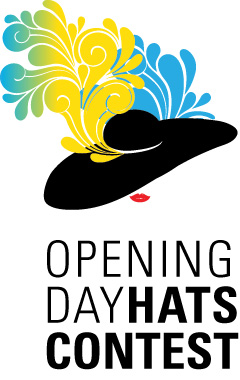 Let's get this party started!
Friday, July 15th, we light this candle. If you have an idea for an Outrageous hat, or you are ready to knock everyone out with the Most Glamorous, Best Fascinator, amazing Best Flowers hat, or one of those Horse Racing, track inspired giddy-ups, then you need to JOIN THE HATS CONTEST and win some serious prizes!
Again this year Deena Von Yokes is the Creative Director for the Opening Day Hats Contest. Right there with her will be the bevy of beautiful models, spectacular hats and fashions that are sure to be stunners. The Studio Savvy Glam Squad will be the fillies charging to the finish to make all these looks complete with hair, make-up and styling directed by Deena. The hats are created by the extraordinary milliner, Christine A Moore. Remaining wardrobe is going to be by local fashion designer sensations, Olga Sanchez, Jemima Dutra, and TRE Boutique shop keep stylist, Sheree Vihon.
Whether you come to watch, or take home the Grand Prize, you are guaranteed to have a great time. Visit the Del Mar Thoroughbred Club web site for full details. We can't wait to see you!
Read More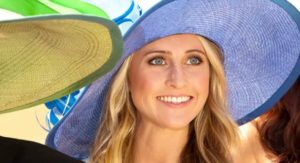 The Studio Savvy Glam Squad will be featured LIVE on CBS Channel 8 News with Ashley Jacobs TOMORROW MORNING, July 7th, at 5:40am and 6:40am.  We will be discussing everything you need to know to get ready for Opening Day, so set your cable boxes to Channel 8 to tune in!
Deena and Joe Cuviello will also be directing a fun little fashion hat contest with FINE Magazine at the Del Mar Plaza, tomorrow at 6pm, so come on out and sign up and join the fun!
The countdown to Opening Day is ON!  If you don't already have your hat, don't worry, we at Studio Savvy have got you covered.  Wednesday, July 13th, we will be hosting a trunk show here at Studio Savvy from noon to 7pm.  Come have a sip of bubbly, and find your hat for this year's Opening Day!
In honor of Opening Day, we will also be running a SPECIAL from Tuesday, July 12th to Saturday, July 16th.  We are offering a complimentary Powerdose with any service!  A Powerdose treatment is one of the best things you can do for your hair this summer, so book now, as availability is limited!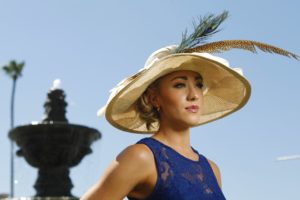 TIP: The biggest question everyone asks themselves, do you get the dress or the hat first? Answer: It all depends on personal preference, but the trick is, bring either your hat or your dress, whichever you pick out first, with you when trying to pair the latter.
We are so excited to see all of you fabulous fashionistas out there at Opening Day on July 15th!  Until then, stay tuned on our blog, Facebook, Instagram and Twitter to see all the fashion fun we are getting into to prepare for the big day!
Studio Savvy would like to invite you all to come out to Party for Ponies this Saturday, June 25th, at Ranch & Coast Plastic Surgery in Del Mar and we've got all the details:
What: Party For Ponies, a pre-Opening Day benefit presented by Ranch and Coast Plastic Surgery and Pebbles By The Beach
Where: 1431 Camino Del Mar
When: June 25th, 2016 from 5:30-9 pm
Attire: Turf Club—Opening Day hats and bow ties
TICKETS ARE LIMITED AND CAN BE PURCHASED AT Party For Ponies
This will be a night full of fashion, philanthropy, music, drinks, and MORE!  Part of the proceeds will be donated to "Saving America's Mustangs," a non-profit founded for the protection and preservation of wild horses.
This event will also feature a fashion show hosted by Pebbles By The Beach, and hair and makeup by your very own Glam Squad!
Don't miss out on the fashion fun!! Please come out and join us, along with Ranch & Coast Plastic Surgery and Pebbles By The Beach! We look forward to seeing each and every one of you!
Studio Savvy's Deena Von Yokes was race day fabulous as she took on being the creative director on Opening Day. Deena and milliner Christine A. Moore put into detail all the cutting edge fashion from head to toe for last years races and as director of the famous Hats Contest. Nothing says glamorous like a beautiful dress with a striking hat to complete your race day ready look. Check out all the fun they had with the news casters and get inspired for 2016 Opening Day, Friday July 16.
And all through the race track, not a creature was stirring, not even a horse. No, not even a horse, but at 3:30am Deena Von Yokes and the Studio Savvy Glam Squad were wide eyed and preparing for a full Opening Day Fashion Frenzy. Why? Because "Fashion Never Sleeps!", especially with Studio Savvy!