Hello again, savvy fashionistas!
Spring is in the air, and clocks are not the only thing that are in needed of changing. It's that time of year again to give your hair a fresh new look, and we at Studio Savvy have some tips and tricks to help you spring your fashions forward!
We're not sure if you've noticed, but fringy clothing is all the buzz this spring season. Fringe is not limited to clothing however, fringy hair is making a comeback. We are loving the updated look on the old school shag haircut!
With your Big Day being all so so so important to you, Studio Savvy is offering free tickets for you to come to the San Diego Wedding Party Expo.
The event is SUNDAY, November 1st, so act now!
Studio Savvy Salon will be at the show and pulling out all the stops to show you or anyone you know that is getting married how we can make your wedding more memorable than you ever imagined!
To get your free tickets, you will need to have them emailed to you. If you don't already subscribe to our email list, then please call the Studio, give them your email address. And you MUST tell us that you need a copy of the most recent email regarding this Sunday's Wedding Party Expo.
Studio Savvy is one of San Diego's premier Salons for hair, make-up and styling. Deena Von Yokes leads her experienced wedding team to deliver you and your wedding party unique, elegantly fashionable, incredible styles for the beautiful memories you deserve.
Please come and see us at the expo November 1, 2015
Marriott Marquis San Diego – Marina Ballroom, South Tower
333 West Harbor DriveSan Diego, CA 92101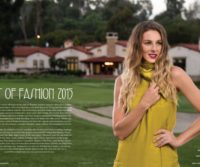 The Studio Savvy Glam Squad is at it again! Deena Von Yokes and Nikki Caswell had a fabulous time at the photo shoot for the September 2015 edition in Ranch & Coast magazine. It is always a pleasure collaborating hair and make up with many artist not just outside of the Studio Savvy Salon, but inside as well.
Hair styling done by Deena Von Yokes and make up by Nikki Caswell with their latest creation along with important info on the Art Of Fashion 2015 event. Deena is very proud to be apart of the Art of Fashion committee with some very powerful people as they make a difference through fashion. The Art of Fashion 2015 event is one of the biggest fashion shows of the year and contributes to 60 local charities.
The annual luncheon and runway show will take place on September 17th at The Rancho Santa Fe Inn. The runway show will feature the fall and winter collections of South Coast Plaza designers and retailers. It will also offer boutiques throughout the day including the latest trends in clothing, jewelry, handbags, eye wear and other fun accessories.
Tickets are going fast. Be sure to get yours before they run out!

The Studio Savvy Glam Squad had a fabulous time collaborating with the amazing JodyLynn Photography and Cotch Diaz as they captured behind the scene footage at UNITE's salon. The Studio Savvy team loved partnering up to show their retro, playful theme that they put together for the UNITE show case. Check out this fun demonstration video done by Jody Pinchin and the still photography done by Cotch Diaz. Keep us in mind for any of your future special events!
Get ready, Get set, GLAM! Studio Savvy was on the look out for the five most stand out hats this opening day. Deena Von Yokes loves being a part of the fashion community and enjoyed being the creative and director of the Opening day hat contest. The Studio Savvy Glam Squad is always inspired to go above and beyond while putting a fresh spin on amazing trends. Nothing says race day ready like the spectacular sizzling hats and fabulous striking fashion! Take a look and get inspired for the up and coming Pacific Classic!
Available at studio Savvy Designer Christine Moore hats.
The Studio Savvy Glamsquad had such a fabulous fun time helping make this summers magazine cover for the Ranch and Coast magazine. It's always a pleasure sharing bright ideas with a great crew of people. Check out the latest news in their July issue.
As we're opening up the season don't forget to mark your calenders for the Pre-Opening Day fashion trifecta event! It will be held on July 12th from 11:30am-3pm at the Del Mar Racetrack with drinks, food and spectacular options to complete your track fashion statement.  Come celebrate with the Studio Savvy team and pick your sizzling wow factor for opening day!
Opening Day will be held at the Del Mar Racetrack this July 16th. Express your creative side and sign up for the hat contest this Opening Day! Sign ups are at the Plaza De Mexico located inside the Stretch Run admission gates. Show off your Most Glamorous, Best Race Theme, Funniest/Most Outrageous, Best fascinator, and Floral hats this summer. We can't wait to open up the summer this season at the tracks!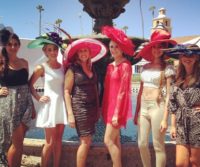 Can you believe it's almost here?!
See what all the buzz is about in our new video from Jody Lynn Photo & Video:
In just over a month the largest gathering of fashion fanatical hat couture and horse racing fans will be parading around the Del Mar Thoroughbred Clubs Famous "Opening Day Hats Contest". Are you one of them? Do you have your hat all sorted out? What about your shoes? OMG, maybe it's time for a new outfit! Studio Savvy Salon is here to do your hair, facial, and other fashion prep. Guess what, Studio Savvy has it all! Here is the plan:
Make sure you have an appointment for hair cut, color, styling, make-up styling, facial wax, et al (and all).
When you come for your appointment checkout our Selection and Sales of Gorgeous Opening Day Hats!
For everything else, visit the Pre-Opening Day Fashion Trifecta on Sunday, July 12th at the Del Mar Race Track… a Fashion Show, Fashions for Sale, and Celebration! You have to come out and find EVERYTHING YOU NEED FOR OPENING DAY!
The race is on for Fashion Fun and the Del Mar Race Track! Just like Trevor says at the start of every race, "And away they go!".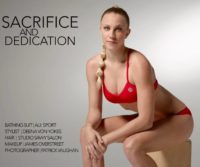 The Studio Savvy Glam Squad is taking up more fun projects! They were ready for some "sporty fashion fun" (as stylist Deena Von Yokes would say) shooting with photographer Patrick Vaughan for Alii Sport athletic wear. Studio Savvy had a great time getting inspired creating new looks and having Jody of Jody Lynn Photo & Video behind the scenes to capture it all in this video.