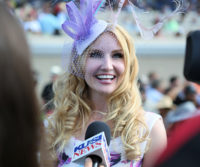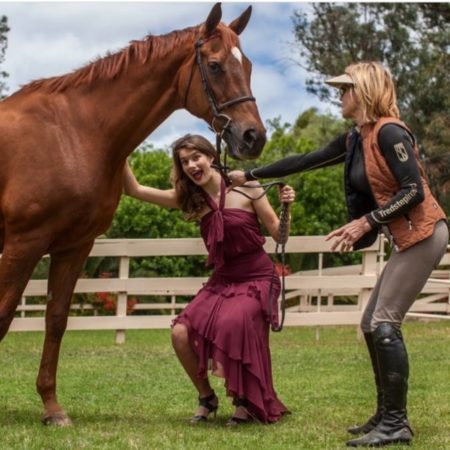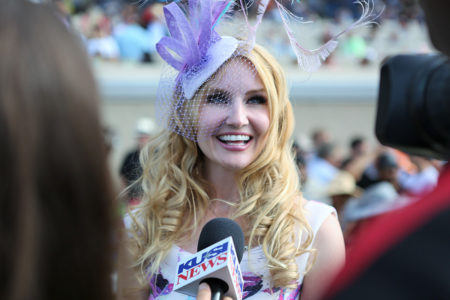 Opening Day at the Del Mar Race Track is just around the corner and Studio Savvy is here to help with all of your fashion needs! We have SO much fun being the sponsors for Opening Day—we love giving guidance when it comes to hair, make up, modeling, and anything fashion related!
Savvy Tip/Trick: Take your tousled hair and toss it into a low bun or build that braid into a beautiful updo and set a hat on top to finish off your look.
We at Studio Savvy are here to help you get race day ready hair, whether it be a cut, color, extensions or keratin, your Savvy Squad fashion experts will take care of you!
Studio Savvy will also be featuring hat collections from the amazingly talented and creative Carol Bader and Arturo Rios, available for purchase now!
We have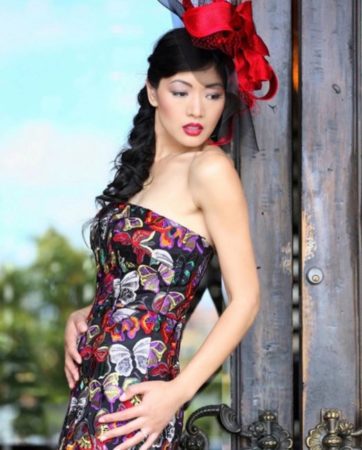 fun and moderately priced hats available for purchase as well.
The Savvy Squad is so excited  for Opening Day and all the fashion festivities upon us, and we are more than ready and willing to help with any fashion inquiries you may have. So whether you are looking for a new and improved hair style, or are looking for a beautiful hat to complete your look, come visit your favorite Savvy Squad girls for all your Opening Day needs! We look forward to seeing you all out there!
Your fashion experts at Studio Savvy were back at it again for the 22nd annual Opening Day Hats Contest at Del Mar! More than 300 contestants entered the Hats Contest this year, with Andria Elam, from Best Fascinator category, winning the Bing Crosby Grand Prize.
Studio Savvy would like to invite you all to come out to Party for Ponies this Saturday, June 25th, at Ranch & Coast Plastic Surgery in Del Mar and we've got all the details:
What: Party For Ponies, a pre-Opening Day benefit presented by Ranch and Coast Plastic Surgery and Pebbles By The Beach
Where: 1431 Camino Del Mar
When: June 25th, 2016 from 5:30-9 pm
Attire: Turf Club—Opening Day hats and bow ties
TICKETS ARE LIMITED AND CAN BE PURCHASED AT Party For Ponies
This will be a night full of fashion, philanthropy, music, drinks, and MORE!  Part of the proceeds will be donated to "Saving America's Mustangs," a non-profit founded for the protection and preservation of wild horses.
This event will also feature a fashion show hosted by Pebbles By The Beach, and hair and makeup by your very own Glam Squad!
Don't miss out on the fashion fun!! Please come out and join us, along with Ranch & Coast Plastic Surgery and Pebbles By The Beach! We look forward to seeing each and every one of you!
Studio Savvy is ecstatic to share with all of you how wonderful our experience at Paul Mitchell the School San Diego was. And as promised, we have many pictures to share from our event. As guest artists, we were able to share our knowledge and our skills with these new and curious members of our hair world. Deena did a phenomenal job, not only at demonstrating and explaining a beautiful haircut on one of our own, Kyla, but also at leading the discussion in such a graceful yet very fun, inspirational manner. Kassidy was great in explaining her color application as well as touching on certain tips and tricks she recommends to any colorist in the business. Victoria and Brooke did an awesome job not only on the physical presentation of their up styles, but also in explaining their techniques in how to achieve a similar look, as well as interacting with the students and Deena and Kassidy to keep the presentation entertaining and educational. We are all so proud of each other and the hard work we have put into making this a great experience for the future professionals at Paul Mitchell, and for ourselves. Please, stay tuned for our next Glam Squad adventure!
The Studio Savvy Glamsquad arrived early the day of the Wedding Party Expo to style the hair and make up of the bridal models for the fabulous runway show.  But once the doors opened, brides-to-be were flocking to our chairs seeking on-site styling, make up and consultations for their Big Day.
And all through the race track, not a creature was stirring, not even a horse. No, not even a horse, but at 3:30am Deena Von Yokes and the Studio Savvy Glam Squad were wide eyed and preparing for a full Opening Day Fashion Frenzy. Why? Because "Fashion Never Sleeps!", especially with Studio Savvy!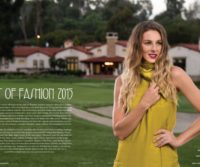 The Studio Savvy Glam Squad is at it again! Deena Von Yokes and Nikki Caswell had a fabulous time at the photo shoot for the September 2015 edition in Ranch & Coast magazine. It is always a pleasure collaborating hair and make up with many artist not just outside of the Studio Savvy Salon, but inside as well.
Hair styling done by Deena Von Yokes and make up by Nikki Caswell with their latest creation along with important info on the Art Of Fashion 2015 event. Deena is very proud to be apart of the Art of Fashion committee with some very powerful people as they make a difference through fashion. The Art of Fashion 2015 event is one of the biggest fashion shows of the year and contributes to 60 local charities.
The annual luncheon and runway show will take place on September 17th at The Rancho Santa Fe Inn. The runway show will feature the fall and winter collections of South Coast Plaza designers and retailers. It will also offer boutiques throughout the day including the latest trends in clothing, jewelry, handbags, eye wear and other fun accessories.
Tickets are going fast. Be sure to get yours before they run out!

The Studio Savvy Glam Squad had a fabulous time collaborating with the amazing JodyLynn Photography and Cotch Diaz as they captured behind the scene footage at UNITE's salon. The Studio Savvy team loved partnering up to show their retro, playful theme that they put together for the UNITE show case. Check out this fun demonstration video done by Jody Pinchin and the still photography done by Cotch Diaz. Keep us in mind for any of your future special events!
Get ready, Get set, GLAM! Studio Savvy was on the look out for the five most stand out hats this opening day. Deena Von Yokes loves being a part of the fashion community and enjoyed being the creative and director of the Opening day hat contest. The Studio Savvy Glam Squad is always inspired to go above and beyond while putting a fresh spin on amazing trends. Nothing says race day ready like the spectacular sizzling hats and fabulous striking fashion! Take a look and get inspired for the up and coming Pacific Classic!
Available at studio Savvy Designer Christine Moore hats.