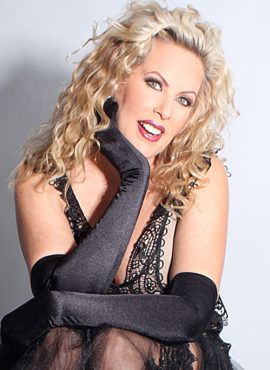 Deena

Von Yokes
Founder and Owner
Deena is an admitted fashion junkie. Ever since holding her first pair of scissors as a teenager in her mother's salon, she has been obsessed with glamour and style. Fast-forward 30 years and that obsession has only grown.
As an understudy, she trained under some of the best in the industry building the expertise that would ultimately allow her to approach her work not as a colorist or stylist, but as an artist.
Clients who prefer a classic style appreciate Deena for her prowess with the highest and most current standards of color and style. Other clients seek her out because of her avant garde approach to trends and beauty.
Whether your style is classic or edgy, Deena is known for having her finger on the pulse of technique, style, fashion and hair design. Deena's clients all walk away feeling like superstars, which has built her a fiercely loyal clientele.
Accolades:
Founder & Owner of Studio Savvy Salon, Inc.
Master Hair Stylist
Master Colorist
Creative Consultant for Major Events
Fashion Consultant
Designer

Kassidy

Byers
Stylist - Rancho Santa Fe Salon
Kassidy is a San Diego native and has always had an ambition in hair.  Kassidy excelled at Paul Mitchell the School San Diego which led her to being an assistant to Deena Von Yokes and now Stylist at Studio Savvy. She is highly trained in highlights, color, cutting, extensions, Keratin smoothing treatments, and styling. There is nothing more satisfying to her than to have a client leave with beautiful, shiny, and healthy hair. Kassidy always keeps a positive attitude and willingness to learn everything new and exciting in the beauty industry.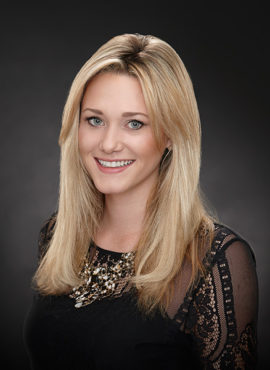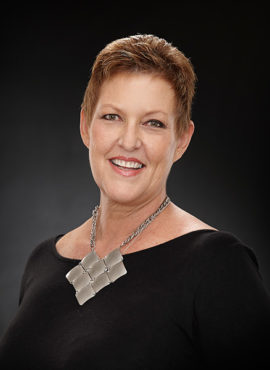 Karin

Scarlett
Stylist - Rancho Santa Fe Salon
Karin has always been a naturally talented stylist and go-getter. She is one of our most experienced artists who started her own hair cutting business while she was in high school. She attended formal training from the Sassoon Advanced Training Academy where she received her license. She started modeling at an early age and when she wasn't modeling she was doing hair and make up for fashion events. Karin worked for entertainment studios in Hollywood doing hair and make-up for print advertising and films. Karin taught air brush make up and she owned her own salon for 8 years.
Call today for an appointment with Karin.
She can't wait to see you
Victoria
Victoria was trained at Paul Mitchell the School Temecula, where she graduated with honors in 2013. She has assisted and gained new experiences from Deena Von Yokes, learning a lot while also contributing to the Studio Savvy team. She is now a stylist on the floor, who especially enjoys special event styling. Her main goal is to make sure every client leaves the salon happy and loving their hair. On top of that, Victoria always searches for new ways to improve her talents and expand her knowledge of color, cutting, and hair design.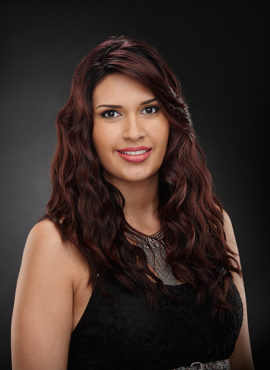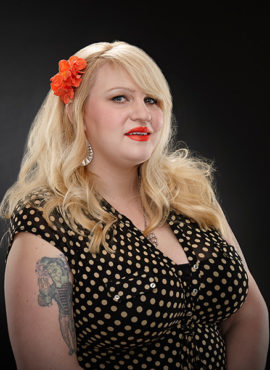 Bonnie

Todd
Stylist - Rancho Santa Fe
Bonnie Todd is a native to San Diego. She started her training at Umberto in 2004, and then moved to Los Angeles to assist at with a prestigious salon in Beverly Hills to expand her career. There she worked to also build a clientele of her own, who then have turned into loyal clients that she still travels to Beverly Hills to see.  She has advanced training with world renowned platform artists working with Redkin and Goldwell. She has worked on hair for NGTV, HSN, video shoots, photo shoots and fashion shows. Bonnie's extensive career has also allowed her to work on celebrities, writers and producers.
Bonnie is highly skilled in the field of cut, color, certified in Keratin blowouts, and is an artist at styling, whether it's for a special occasion or a night out on the town. Bonnie will make you look amazing!
Call today to book an appointment with Bonnie!
Brooke was born and raised in San Diego, and upon graduating high school, Brooke moved to Chico State to get a degree in Psychology. After returning to San Diego, Brooke attended Paul Mitchell and is formally trained as a hair stylist and colorist. Brooke has been trained in advanced color and cutting for the last three years while assisting Deena Von Yokes and working as part of a honed machine. Brooke pays especial attention to detail when it comes to coloring and cutting and makes sure every guest's experience at Studio Savvy is the best it can be.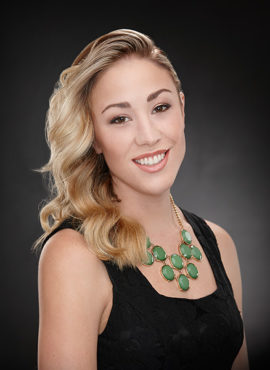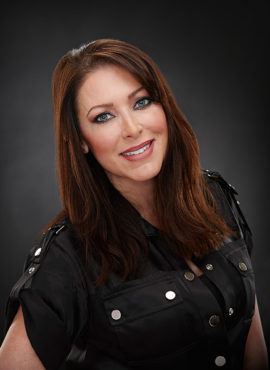 Eileen

Haligowski
Esthetician / Make Up Artist Rancho Santa Fe
Local Makeup Artist Eileen Haligowski was born and raised in Southern California and has been a resident of San Diego county for 20 years. Eileen has been formally trained and certified by the Accredited Make Up Design program at Bellus Academy in Poway, CA. She studied all branches of makeup application for: Bridal, Black/white photography, Studio, Fashion, Print, Commercial, Editorial, Film/TV, Runway, Glamour, Beauty, Lifestyle, Male corrective, Artificial Eyelash application and Eyebrow shaping, Fantasy and Special Effects makeup in Traditional and Airbrush applications.Eileen has been part of the Studio Savvy team since the opening of the Rancho Santa Fe Salon. Eileen listens carefully to her client's individual needs and will produce for you a quality finished look with a passion and dedication to her craft!
Mariah Meerschaert started her journey to be a stylist a few months after graduating high school. She attended Paul Mitchell the school San Diego which lead to gaining her cosmetologist license. Mariah assisted an individual stylist at a salon in Solana Beach where she learned specialized techniques on extensions, keratin treatments and color. Striving for new experiences and eager to learn she then started working at Studio Savvy where she has been assisting stylist Deena Von Yokes. Mariah is currently stepping out on her own as a fresh, young, creative stylist at Studio Savvy.